Wallenius Wilhelmsen Logistics ASA (WWL) signed a concession agreement with the Port of Zeebrugge to expand its footprint at the Port of Zeebrugge, with the 49 ha Bastenaken West property located in the inner port. WWL nearly doubles its terminal footprint with this concession, which is in place until 2043.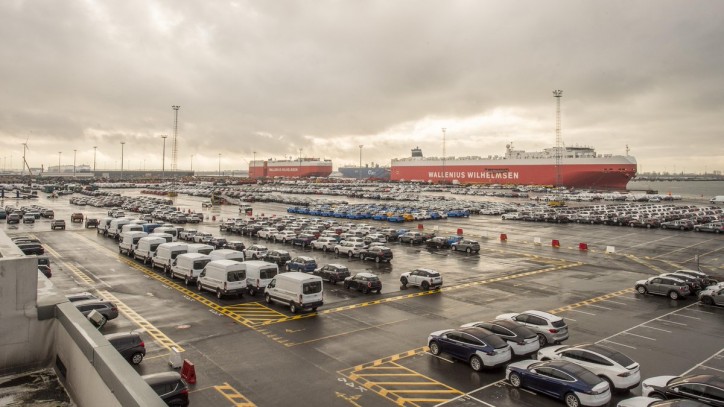 WWL has been seeking expansion opportunities within the Port of Zeebrugge and this concession for the Bastenaken West property allows WWL to nearly double its terminal footprint. Since beginning its relationship with the Port of Zeebrugge in 1999, WWL has expanded its operations at the port in include vehicle processing, technical services for heavy equipment, and yard management services.
The new terminal, situated at the corner of the Verbindingsdok with the Boudewijn Channel, will be finished with two new quay walls (900 meters along the Boudewijn Channel and 400 meters in the Verbindingsdok) and will thus have three berthing places.
"The new concession agreement marks a great moment for both the Port of Zeebrugge and Wallenius Wilhelmsen Logistics ASA, who have been loyal partners these past decades. As a port authority we are very thankful that WWL has once again chosen for Zeebrugge for the expansion. We congratulate them and are looking forward to help make this terminal a success." Joachim Coens, CEO Port of Zeebrugge

"This concession agreement marks the next step in WWL's long-term commitment to the Port of Zeebrugge," says WWL's Ray Fitzgerald – President & COO, Logistics. "This agreement with the largest RoRo port in the world well positions WWL for continued growth and expansion all across Northern Europe."
Source: Port of Zeebrugge