Jingjiang-based New Times Shipbuilding Co., Ltd (NTS) on Monday announced the successful launch of two 111,000 DWT Aframax tankers.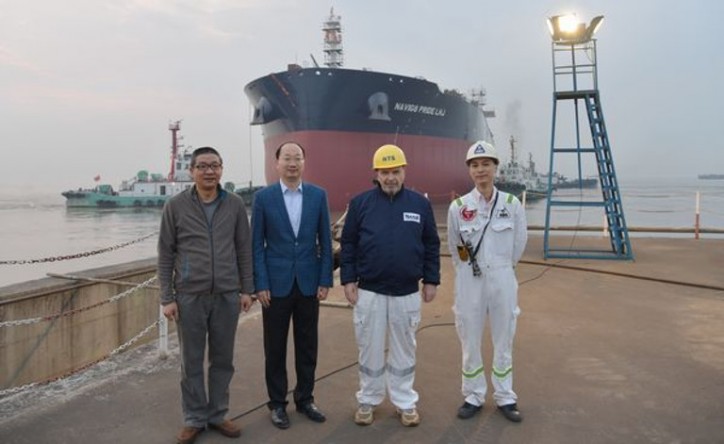 As per the information provided by the company, the two vessels – No.13 and No.14, were launched from the NTS drydock. The oil tankers have been built for Frontline, the company said.
NTS CEO, Liu Haijin and representatives from Frontline and ABS attended the launching ceremony. NTS provides ships, bulk carriers, tankers, containers, vessels, ship parts, and offshore platforms.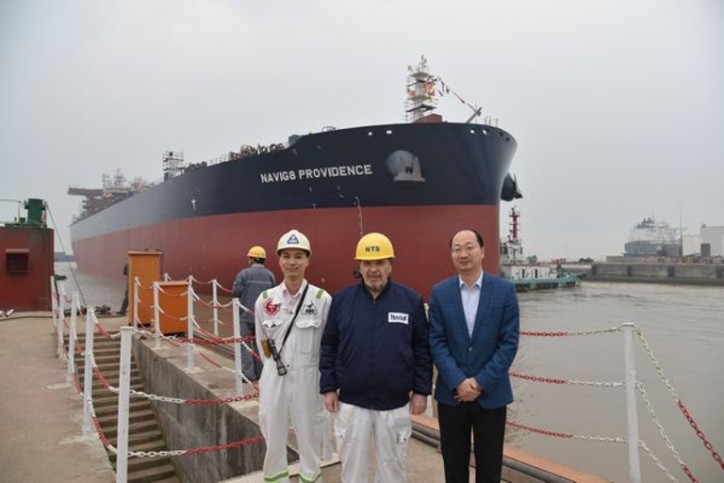 Source: NTS