International Container Terminal Services, Inc.'s (ICTSI) flagship Manila International Container Terminal (MICT), the Philippines' leading international trading gateway, is now capable of handling the world's largest container ships after taking delivery of three new cranes–a pair of Neo-Panamax quay cranes and a Post-Panamax quay crane–on Thursday, June 7.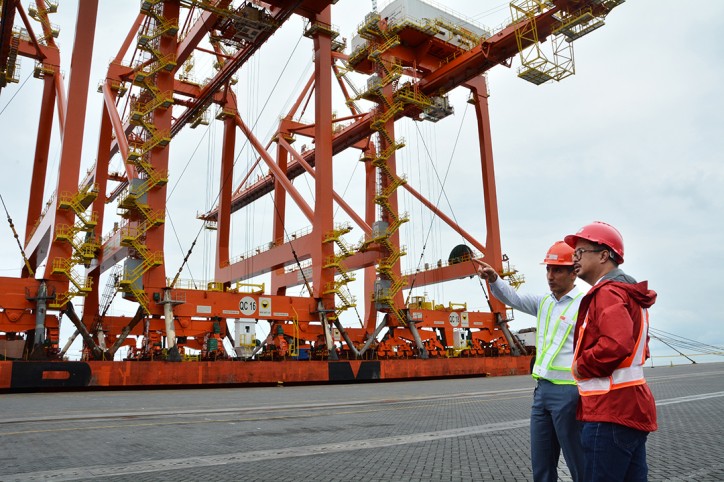 Currently, the largest port handling equipment in the country, existing or planned, the Neo-Panamax cranes allow MICT to handle up to 14,000–twenty-foot equivalent unit (TEUs) boxships–the largest in the intra-Asia trade. This puts MICT at par with the major ports in developed markets in terms of facilities and equipment capacity.
"We are now ready for the era of super-sized ships. With the arrival of the new Neo-Panamax cranes, MICT is ready to address the pressing demand and volume increase by servicing larger vessels," said Christian R. Gonzalez, ICTSI Head of Global Corporate and Regional Head of Asia Pacific & MICT.

"Combined with our unparalleled customer focus and highly trained staff, the new cranes allow MICT to deliver even greater efficiencies to the benefit of our customers and the entire supply chain," Mr. Gonzalez adds.
Two more quay cranes are set to arrive in 2019.
Manufactured by Shanghai Zhenhua Heavy Industry Co., Ltd. (ZPMC), the quay cranes are part of ICTSI's USD80 million capital equipment program for MICT. The pair of Neo-Panamax cranes and the Post-Panamax crane will be positioned at Berths 6 and 5, respectively.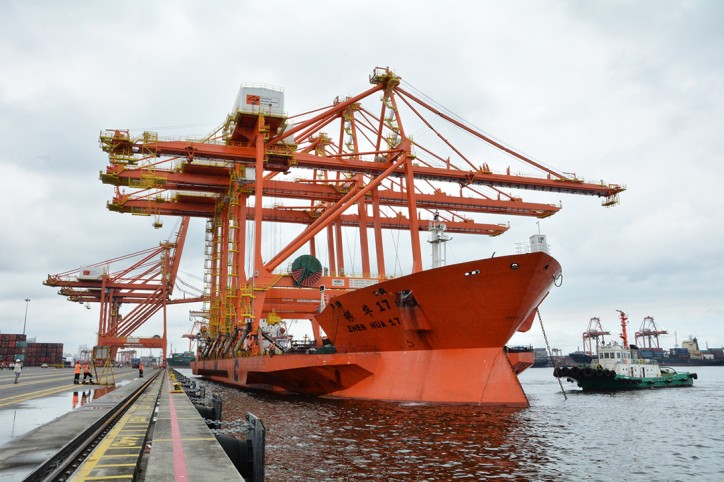 Upon full commissioning, MICT customers can expect quayside productivity gains, translating to shorter port stays.
"The new cranes, along with other planned improvements at the MICT, will further boost the port's already efficient turnaround times. This will redound to economic benefits benefiting the entire Philippine supply chain," Mr. Gonzalez emphasized.

"By investing in state-of-the-art infrastructure and equipment, we are strengthening MICT's position as one of the best-equipped and most technologically advanced terminals serving the intra-Asia trade," he added.
With the new acquisitions, the MICT now has a total of 16 quay cranes, the largest fleet in the country.
In December 2016, MICT reached its first year-to-date two-million TEU move, triggering a multi-billion peso capacity improvement commitment with the Philippine Ports
Authority in line with the growing consolidation trend among major carriers and the advent of larger vessels.
ICTSI has several other projects in the pipeline for its Philippine operations, including the revival of the rail link between MICT and the recently opened Laguna Gateway Inland Container Terminal (LGICT) in Calamba. The Cavite Gateway Terminal (CGT), the country´s first dedicated container barge terminal located in Tanza, Cavite, is slated for launch by the third week of June 2018.
Source: ICTSI