A barge carrying nearly 850 tons of fertilizer MPK 81624 - a compound containing nitrogen, phosphorus and potassium, has sunk in the Danube River.
The incident occurred yesterday at 13:25 local time while the vessel was maneuvering in the Romanian Port of Moldova Veche.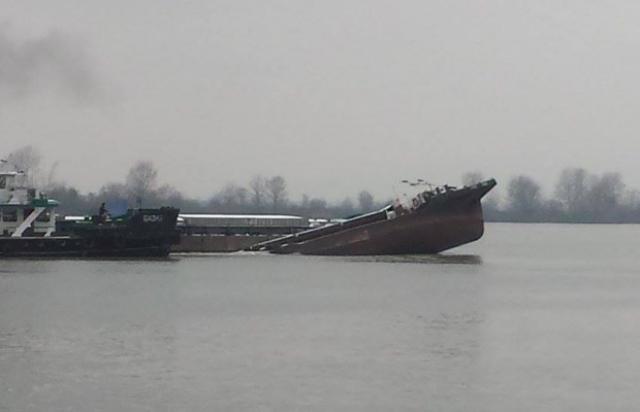 Photo: expressdebanat
Much of the cargo, which is well packed in plastic bags, has fallen into the river, but still the risk of pollution is very high. No crew member was hurt in the incident.
Local authorities have confirmed they are monitoring the situation. The cause of the incident is unknown.