Royal Boskalis Westminster N.V. (Boskalis) has won a contract by Compañía Insular Americana SA related to the construction of a second artificial island off the coast near the Punta Pacifica residential area in Panama City.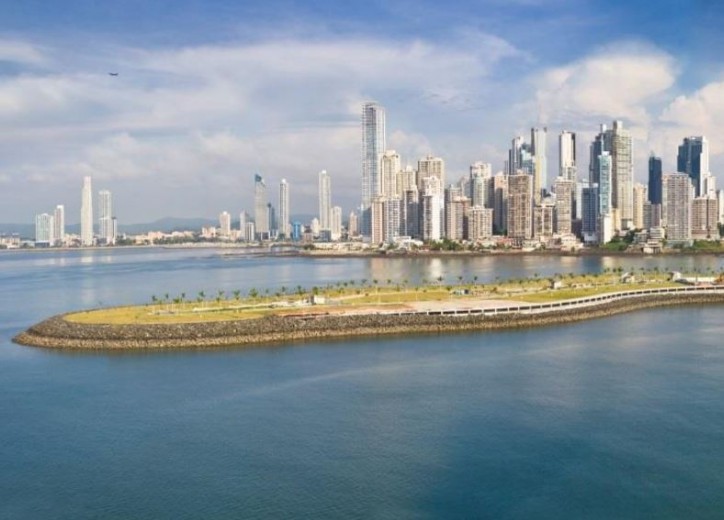 Image: Boskalis
The project comes following the successful building of what was the first island by Boskalis, which the company managed to complete and hand over to their respective client in the early part of 2013. The total value of the contract is estimated to be over €55 million and it is due to be put in motion at some point during the second half of 2015 and expectations are for it to be completed in two years.
The project features the construction of the second artificial island in the Pacific Ocean off the densely populated Panama City shoreline. According to the plan nine hectares of land are to be created via the use of roughly 600,000 cubic meters of rock with which the company will form a perimeter and fill it with 1.3 million cubic meters of sand. A bridge is going to be built in order to establish a connection between the second island and the first island.
The client in question is an affiliated company of Ocean Reef Island Inc that again employed Boskalis for the construction of the first artificial island.
Boskalis plans on using tugboats and barges for the transporting of the the rock and a clamshell along with several excavators to install the rock perimeter itself. After which the island is going to be filled with sand that will be supplied by a big trailing suction hopper dredger.