USS La Jolla (SSN 701), built by General Dynamics Electric Boat (GDEB) and operating since 1981, is on its way to be modified into a Moored Training Ship (MTS) in Norfolk Naval Shipyard (NNSY). The MTS is a training facility for qualification of nuclear operators.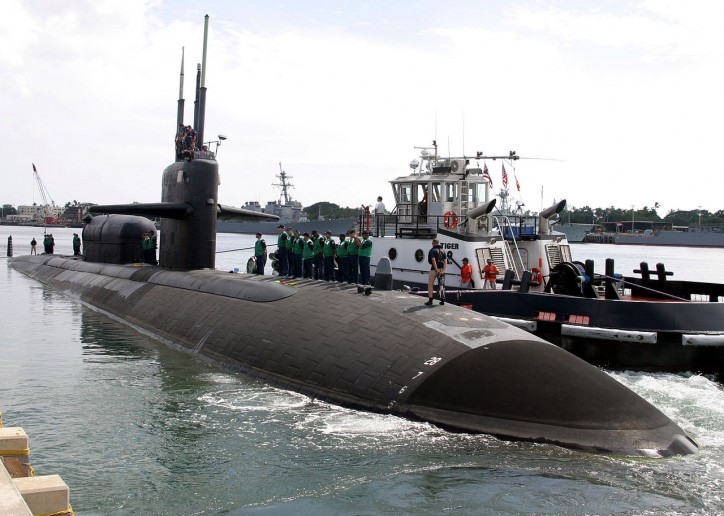 USS La Jolla (SSN 701): U.S. Navy photo by Journalist 3rd Class Corwin Colbert

USS La Jolla (SSN 701) and USS San Francisco (SSN 711) are part of the Nuclear Power Training Unit in Charleston's project for getting the MTS to a new level. The conversion of the operating submarine into a educational platform will require serious number of reconstructions including separating the ship into three pieces, hull cuts and recycling a portion of the hull. Brand new hull sections will be delivered from Electric Boat (EB).
In the reconstruction of the submarine will be implemented the Virginia Class new construction philosophies and methods. The project is also supported by Intermediate Maintenance Facility Inactivation, Reactor Compartment Disposal, Recycling (IRR), as well as by Puget Sound Naval Shipyard trough sharing best practices.
Steve Seligman, deputy project superintendent commented that the only constrains of the project were the budget and the aggressive time frame. But the team working on the project participated actively to overcome any possible challenge, that might occur.
Chrystal Brady, project superintendent, also added that on time delivery of the newest MTS would be crucial for the overall readiness of the US Navy and of the quality of nuclear operators, which work there.