Rolls-Royce has finalized the signing of contract, with Norwegian-based operators Fjord 1 and Bastø-Fosen, stipulating that the company provides azimuth propulsion systems for the two respective operators' brand new double ended ferries.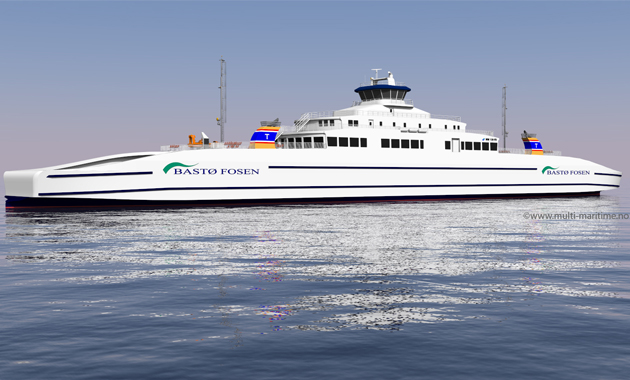 If all goes as scheduled, the ferries are to enter service along Norway's coast in the summer of 2016. The design of all of the five vessels is the product of Multi Maritime, Førde, Norway, with each ferry to be constructed by Turkish shipbuilders.
Out of the five vessels, three are being manufactured to serve the purposes of Bastø-Fosen and each will have a length of 142 meters and a capacity to carry 600 passengers, 200 cars and around 24-30 trucks. One of Bastø-Fosen's vessels is currently being built at the Cemre Shipyard, and the other two are being constructed at the Sefine Shipyard.
The other two ferries that remain are to be joining the fleet of Fjord 1. They will have a length of 74 meters and a capacity for carrying 60 cars and 199 passengers at maximum. They are currently being constructed at the Ada Shipyard.
The design of the double-enders will allow them to effortlessly commute back and forth between ferry terminals located along the rugged coastline of Norway. The azimuth thrusters that they are going to receive from Rolls-Royce will provide them with a far more improved level of steering stability as well as increase their respective maneuverability. The thrusters themselves are going to be equipped with special full feathering propellers that will allow the vessel's operator to reduce the amount of engine powered required during crossings, which will result in reducing fuel consumption levels and produce a boost in the vessels' overall efficiency.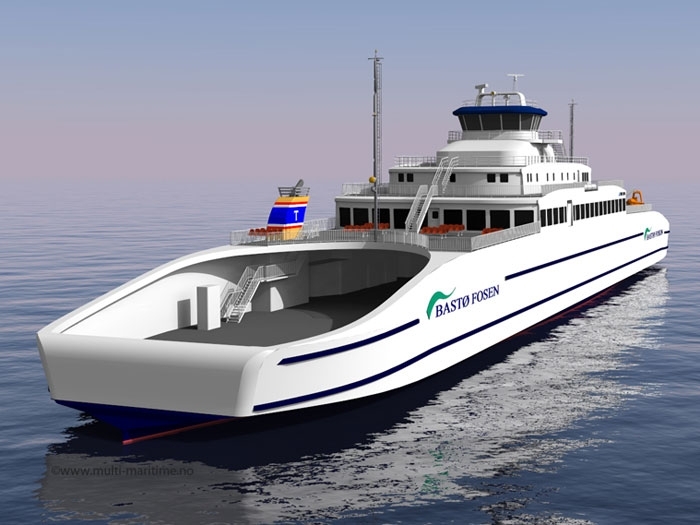 Images: Multi Maritime