Hyundai Heavy Industries (HHI) shipbuilding affiliate Hyundai Samho Heavy Indsutries (HSHI) made an announcement today that its 9,000 TEU UASC UMM Qasr containership recently received the honor of being Green Ship of the Year. The high praise came from the Maritime & Port Authority of Singapore.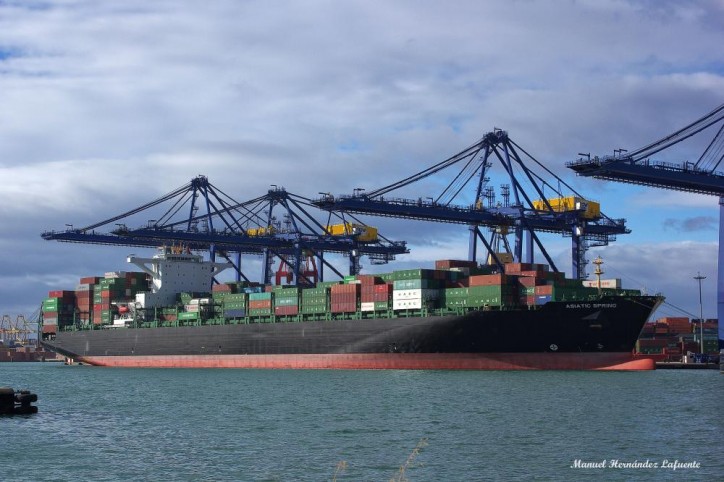 The 300-meter-long containership has a height of 24.8 meters and width of respectively 48.2 meters. It was delivered on July 31st last year to Asiatic Lloyd (Singapore-based) and is now serving the needs of the United Arab Shipping Company (UASC) (Dubai-based) under the stipulations of a charter contract.
The containership is equipped with an AMP system, which stands for Alternative Maritime Power, a ballast water treatment system and a main engine that is controlled electronically. The vessel's AMP system allows it to make full use of the shoreside electric power and thus reduce its emission levels while at berth.
The ship's ballast water treatment system is able to purify sea water via its ballast tank by applying filtering and sterilizing processes of bacteria and plankton. Its main engine is responsible for maximizing fuel efficiency and reducing vibrations, noise and carbon emission levels through an automatic control feature regarding the correlation of fuel consumption and sailing speed plus sea conditions.
Hyundai Samho Heavy Industries has proved over the years that it is fully able to construct eco-friendly vessels, thus it is only natural that the company has been managing to successfully meet the increasing demand from world shipping companies for eco-friendly ships with high fuel efficiency levels.