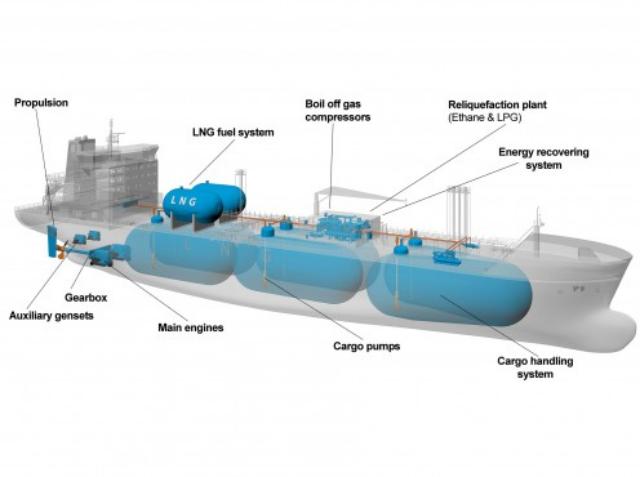 Today, Evergas is receiving the first of a series of 27,500 CBM Dragon class vessels, that the company placed an order for to the China-based Sinopacific Offshore & Engineering (SOE) shipyard.
The ship comes along with Wärtsilä-produced propulsion equipment, and that includes the gearbox, a Wärtsilä-produced solutions package, which includes the two Wärtsilä 50DF dual-fuel engines, a Wärtsilä-produced cargo handling system, a Wärtsilä-produced LNG fuel system along with two Wärtsilä-produced 20DF auxiliary generating sets. The order was placed back in 2013's beginning.
The Dragon class vessels are to serve the purposes of INEOS Europe under a charter deal regarding transportation operations of ethane from the USA-based Mariner East project to Europe. Despite being specially constructed to suit the transport needs of ethane, the vessels can also carry cargoes of LPG and a wide array of petrochemical gases.
Each Dragon class vessel has a length of 180 meters and a width of 26.6 meters with an approximately 9-meter draft.
According to Wärtsilä, they are the world's biggest ethane carrier vessels of their respective class.