The Russian tall ship Kruzenshtern collided with the two berthed Icelandic Coast Guard vessels Thor and Tyr , whilst manoeuvring to depart from the Reykjavik harbour on June 11, 2015.
The tall ship "Kruzenshtern" was in the Iceland's port Reykjavik, taking part in the celebrations of the 65th anniversary of the end of the Second World War.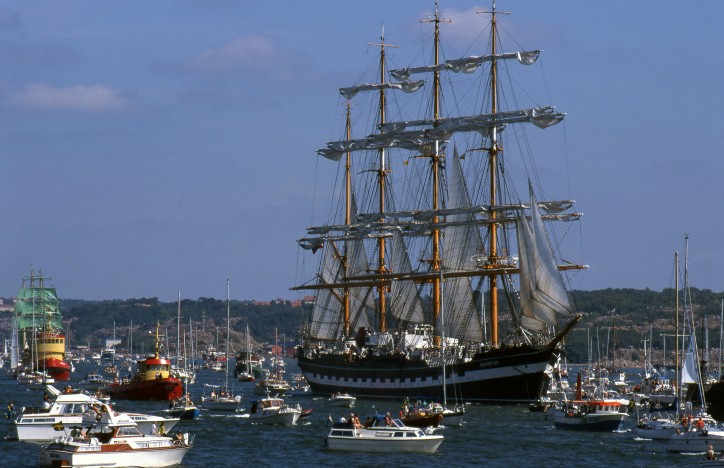 Image by: Dragonchief
Video images show how the Russian four-masted barque hit the ships with its bowsprit at port side.
Despite the strong collision, which moved the ships at the quay, the damage at the Icelandic Coast Guard vessels was rather minor.
The "Kruzenshtern" arrived at Reykjavik on June 6 and was due to stay until August 9, when the celebrations end.