Malaysian Maritime Enforcement Agency (MMEA) informed that all crew members of the Malaysian tanker Orkim Harmony were released today (June 19) at 02:30 am local time by pirates.
The oil tanker Orkim Harmony was hijacked by pirates on June 11 approximately 17 nautical miles southwest of Pulau Aur, Malaysia.
MMEA reported that all 22 crew members are safe, only one of them sustained slight injury.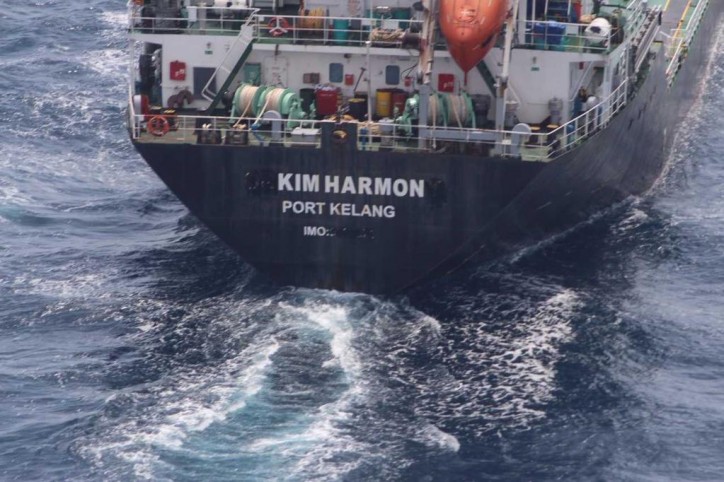 Image by : Abdul Aziz Jaafar, Malaysia Chief of Navy
On board the cargo ship there was a mixed crew of 5 Indonesians, 1 Myanmar and 16 Malaysian nationals. The crewmembers are expected to arrive about 2 am local time tomorrow (June 20) at Kuantan port.
Admiral Tan Sri Abdul Azizi Jaafar, the Royal Malaysian Navy chief informed that the hijackers had escaped using the ship's rescue boat. He said that the eight hijackers are believed to made their getaway from the ship between 8.15 pm - 8.30pm on Thursday night.
According to MMEA reports the vessel's last position when the hijackers escaped was 165 nautical miles North, North east of Gong Kedak, Jertih, Terengganu.
Three aircrafts are currently tracking the escaped pirates, also three ships and two helicopters have been assigned by the Malaysian Navy to the pirates' search.
The injured crew is an Indonesian national working as a cook on board Orkim Harmony. He was shot in his thigh the day, when the pirates boarded the ship, on June 11.
Orkim Harmony was carrying 6,000 tonnes of petrol worth RM21 million and was en route from Malacca to Kuantan Port, Pahang, when was reported missing Thursday last week.
MMEA authorities said that MT Orkim Harmony, has been repainted and renamed 'Kim Harmon' by the hijackers.