Panama flagged container ship MOL COSMOS was caught in a storm off Indian coast in Arabian sea on June 22 north of Mumbai.
The ship probably suffered mechanical problem and was disabled for some time, while was en route from Dammam Saudi Arabia to Singapore.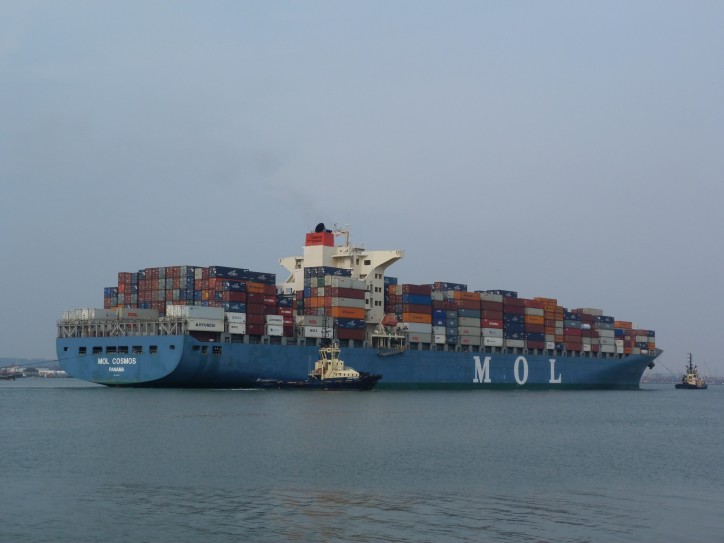 Image by: Steven Carrett
The vessel lost 20 containers, all or most part of which are reported to be floating, drifting towards Indian shore.
At about 2000 UTC on June 23, MOL COSMOS was proceeding in southern direction off the Indian coast at a reduced speed, halfway between Mumbai and Mangalore.
The 88,089 gt container ship is owned by Japanese Higaki Sangyo Kaisha Imabari. It was built in 2008 in Koyo Dockyard - Mihara, Japan.