Chinese media reports that 16 vessels sunk yesterday (June 24) in Daning River, a tributary of Yangtze River in China.
The incident occurred after huge waves, nearly 5-6 m high, triggered by a landslide on the northern river's bank at about 18:40 local time.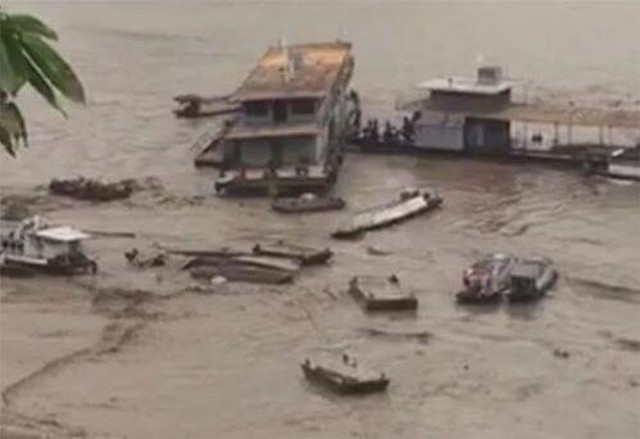 Image: CCTV
According to Maritime Safety Administration in Changjiang, the vessels were mostly fishing and farming boats and the preliminary investigation shows that no one was on board at the time of the incident.
There are reports for four injured people and one missing. The exact number of casualties is still unknown, as search and rescue teams are still searching the area.
Yangtze River search and rescue centre informed that Maritime authorities have imposed traffic control measures in the region.
The nearby Three Gorges hydropower plant is unaffected from the waves, and water level of the reservoir is being monitored.