Over the weekend Sohar Max became the first ever fully laden Valemax to discharge iron ore in China.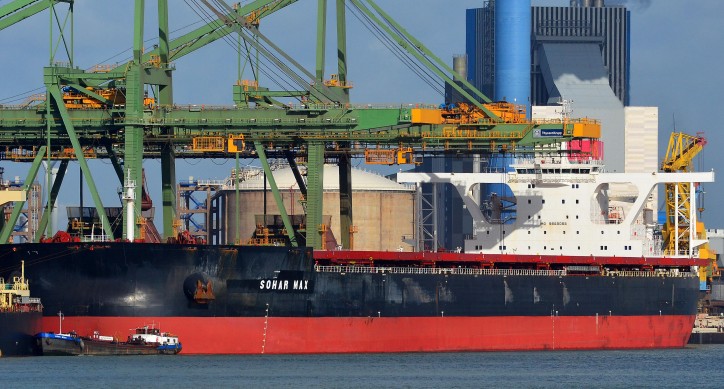 Photo: Arjan Elmendorp
The 400,000-DWT vessel had loaded iron ore from Ponta Da Madeira port in Brazil and called directly Dongjiakou port skipping the transshipment hubs of Vale in the Philippines (Subic Bay) and Malaysia (Teluk Rubiah).
In the beginning of the month Yuan Zhuo Hai, which was part laden, became the first Valemax to call Chinese port after two-year ban.
The official ban for fully-laden Valemaxes was lifted this February by the Ministry of Transport following an amendment to the Design Code of General Layout for Sea Ports.
Related Video: China's Qingdao Port welcomes world's largest iron ore cargo ship