The Aberdeen-based global shipping and energy services company, Craig Group, has launched its first F-Class vessel, the Grampian Fortress.
The IMT 958 multi-role emergency response and rescue vessel (ERRV) is the first of two F-class vessels in the group's £110 million investment which has seen 8 other vessels delivered to the company over the last two years.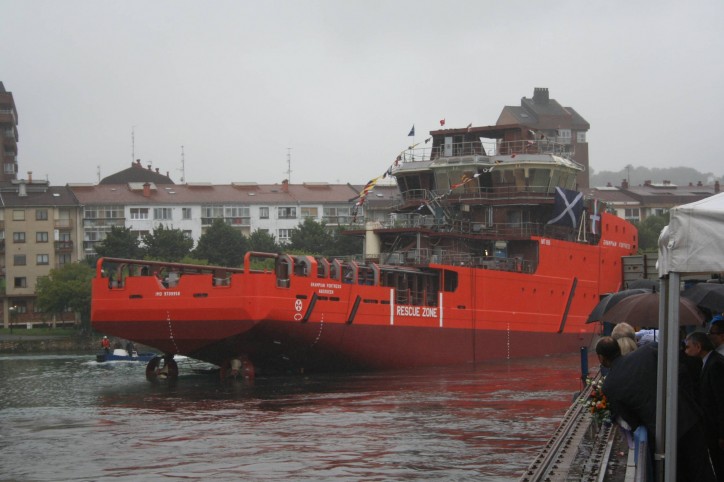 Image: craig-group

The ship's launching ceremony took place in the Balenciaga Shipyard in Northern Spain this week.
The 58-meter long new rescue ship is powered by diesel electric propulsion system via twin Azimuth Stern Drives. The new ship equipment includes daughter craft and fast rescue craft. The new features will allow transferring and storing of limited deck cargo, also providing of fresh water and fuel to offshore location if it is necessary.

By the end of the year is expected the delivery of the second F-Class ERRV, the Grampian Freedom.
Douglas Craig, chairman and managing director of Craig Group, said:
"We are pleased to launch our latest vessel, the Grampian Fortress. She signals the final steps in our most recent investment in the fleet which will conclude with the launch of the Grampian Freedom. The F-Class demonstrates our commitment to the industry where there is a demand for larger multi-role ERRVs."
Craig Group's fleet includes 37 vessels, such as offshore support, ROV survey, tanker assist and emergency response and rescue vessels.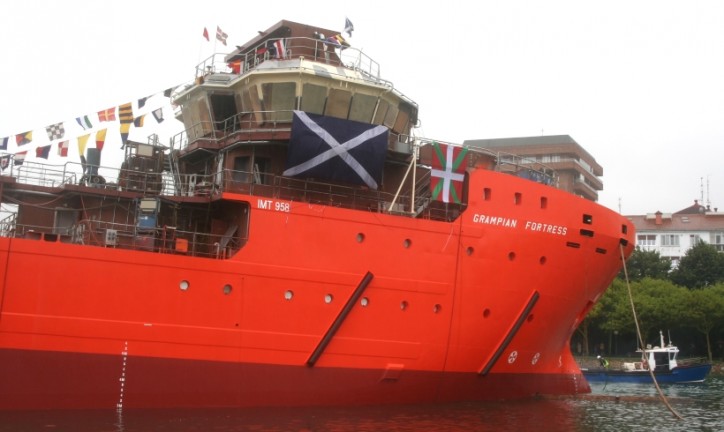 Image: craig-group
The UK-based North Star Shipping, which operates the ships has announced lately that the eighth and final D-class IMT-950 ERRV, the Grampian Devotion has been delivered. The last D-class delivery was built as part of the current investment.

All Craig Group D-Class vessels are 50 meters in length, outfitted with the same rescue and recovery facilities that are found on the latest F-Class vessels.

Since 2003, Craig Group has invested a total of $546 million in 26 new vessels for North Star Shipping.