Police boarded the general cargo ship MSC Grace while she was approaching Port Louis, on Monday August 31, 2015.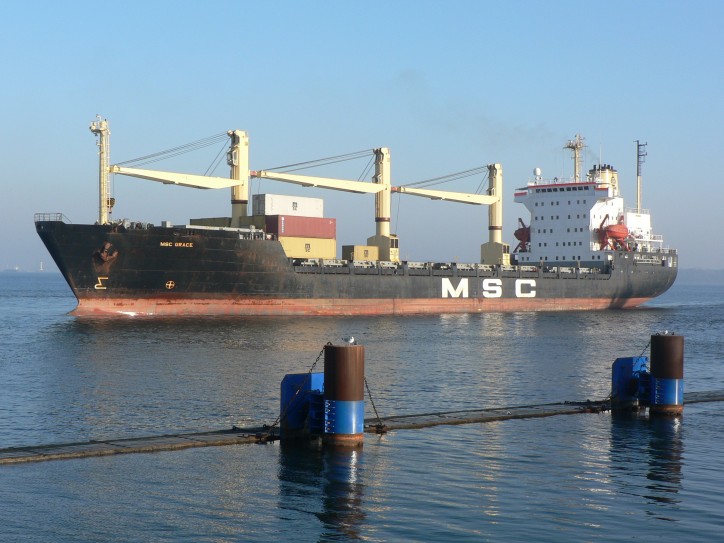 Image: Wolfgang Berthel
The vessel was en route from Toamasina via La Réunion, several miles off Mauritius, when the police received a possible drug contraband tip.
When the ship was searched, police officers have found a 1,5 kilo of heroin with a market value of EU 562.500.
The ship's master was arrested and the rest 26 crewmembers were interrogated.
In the morning of September 1, MSC Grace was docked in Port Louis.