Fire erupted in engine room of high-speed ferry Cacilhas, Hong Kong, at around 17:00 local time on Saturday, October 10.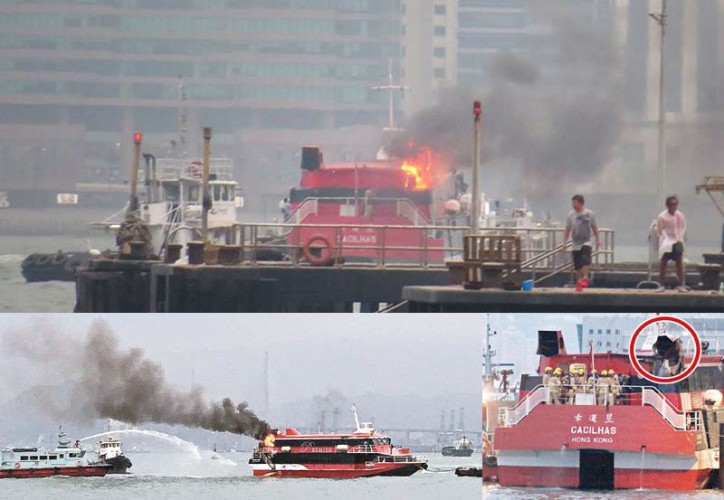 Image: Maritime Bulletin
The Hong-Kong registered vessel was en route from Hong Kong to Macao, with more than 100 passengers on board and has just left Sheung Wan ferry terminal, when the fire broke out.
Flames went through starboard funnel out. The 267-GT ferry was towed back to terminal, all passengers disembarked. There is no report for injured people. Fire was extinguished, the extent of damages is unknown.

The High-speed ferry Cacilhas is built 1981 and managed by SHUN TAK-CHINA TRAVEL.
Source: Maritime Bulletin