Maersk Line's Triple E container ship Madison Maersk hit a record number of 17.152 TEUs loaded while leaving the Port of Rotterdam on October 8.
The 18,270 TEU boxship also had a record number of 298 containers loaded at the 10th tier on deck, which was a first time ever for the port of Rotterdam.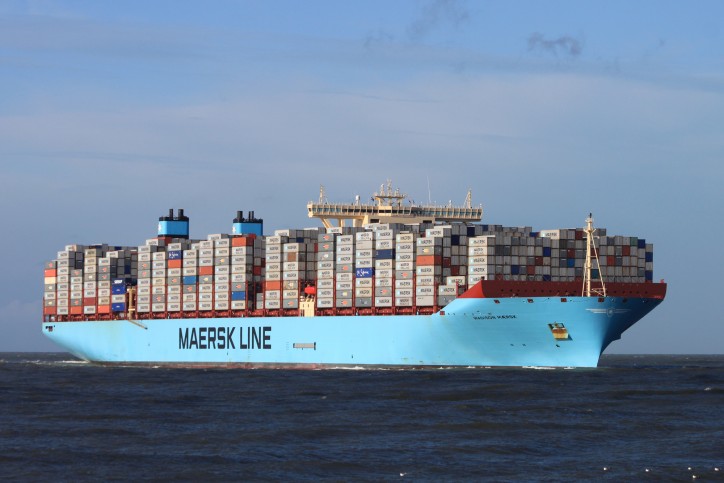 Image: Jan van Kan
This video was made while the 2014-built vessel was moored alongside APMT Maasvlakte II and got towed into the right position to start its journey.
Watch Madison Maersk loading at and departing the Port of Rotterdam:
Source: worldmaritimenews.com