A historic Norwegian military ship will be docked at Baltimore's Inner Harbor until November 11th.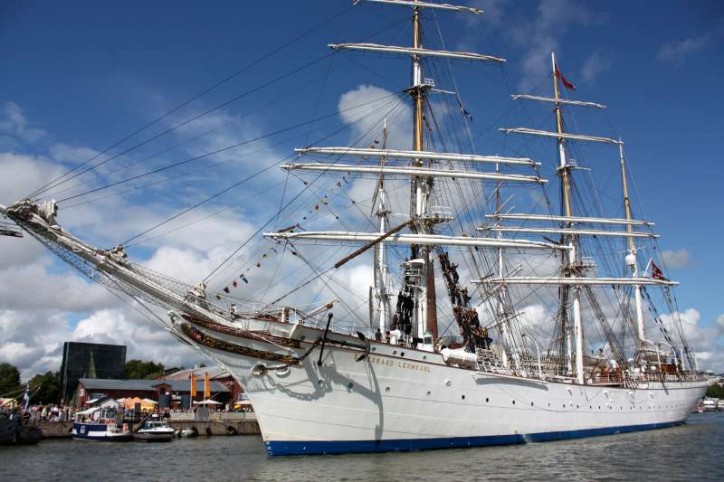 Image: Kenneth Karsten
It will be available for free public viewing Saturday, November 7th and Sunday, November 8th from 10 a.m.-4 p.m.
Statsraad Lehmkuhl was built in Germany in 1914, and was used as a training vessel for German Merchant Marines until the end of World War I, when it was taken as a prize by England.
In 1921, England sold the ship to Norway, who used the ship as a training vessel. In 1940, the Germans confiscated the ship and held it until 1944, when it was returned to Norway.
It's now used as a training vessel for Norwegian Naval Academy Cadets.
Source: abc2news.com