On Dec 4, 2015, at 5.15 p.m.local time, the Passenger/Ro-Ro Cargo Ship Victoria 1 was en route from port of Tallinn to Stockholm with 1500 passengers on board, when it had to turn around after, in the storm Helga, a radar antenna at the bow was damaged by strong waves, and two windows in the conference room on deck 6 were also smashed at 11 p.m.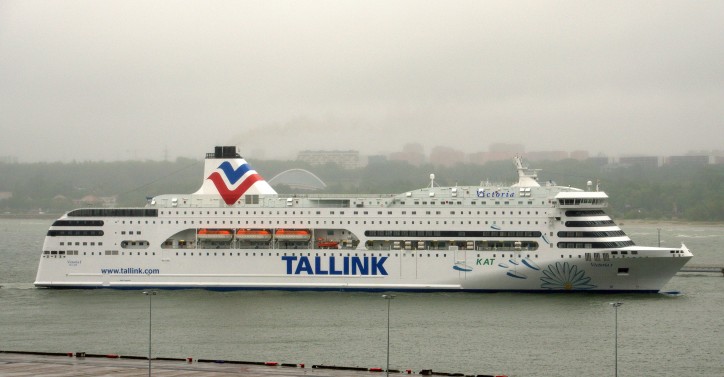 Image: Arjan Elmendorp
The Victoria 1 began to take in water, corridors were flooded. The damage, however, had no effect on either the navigation or safety on board.
The crew managed to quickly fix the problem, but because it was difficult to predict how the weather developed, the captain decided to turn back to Tallinn in the late evening.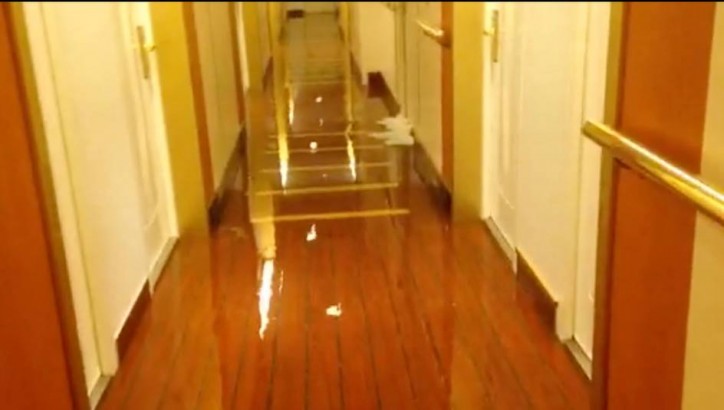 Image: aftonbladet.se
Upon arrival at Vene Balti shipyard on Dec 5 at 6 a.m. the ferry was inspected closer. One crew member was delivered by ambulance to the hospital for further examination with a suspected concussion.
The ship was expected to sail again on Dec 6 at 6 p.m. after the damaged windows were sealed with steel plates and the water damage to the floors was cleaned and dried.
Source: www.expressen.se