The container ship MSC Monica ran aground in the morning of Jan 22, 2016, on the St. Lawrence River near Deschaillons-sur-Saint-Laurent, between Bécancour and Lévis.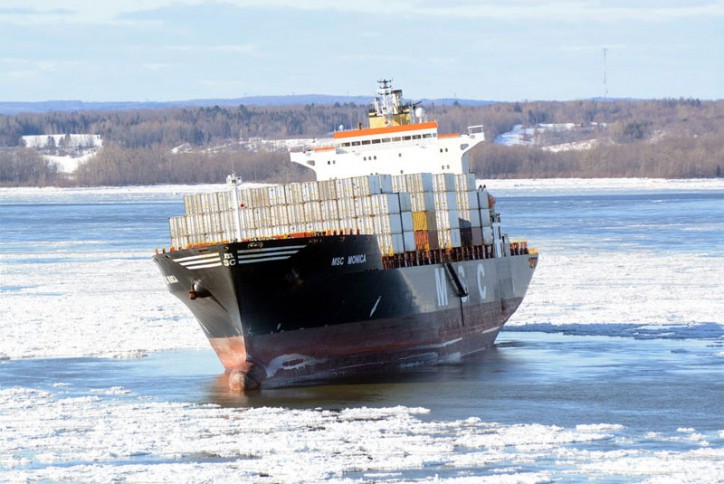 Image: fleetmon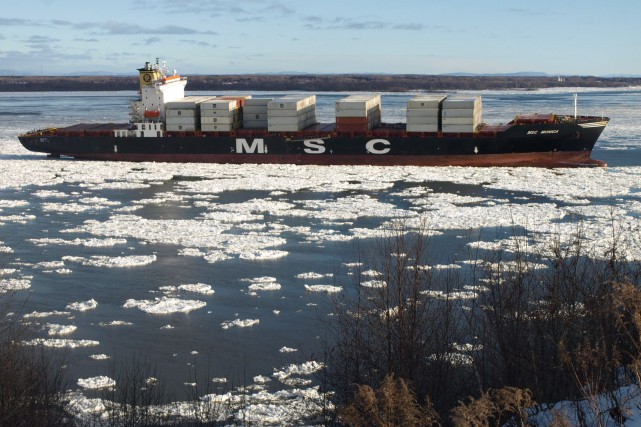 Image: Adrien Duval
The ship had left Montreal at dawn and headed for Saint John. At 8 a.m. local time, it encountered a rudder failure, got out of the fairway and ran aground near the shore.
The Coast Guard dispatched an ice patrol helicopter to check the ship's condition.
Source: fleetmon.com