Panama Canal Authority has released a new video showing the latest achievment in Panama Canal expansion project.
Each lock chamber will have three water-saving basins, which will reuse 60 percent of the water in each transit and use 7% less water than the existing locks.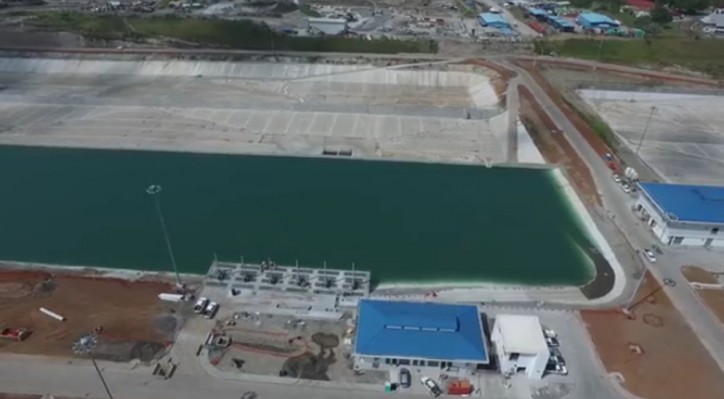 Each water-saving basin is approximately 70 meters wide by 5.50 meters deep.