Team Tankers International (TTI) completed the acquisition of the Sichem Amethyst and Sichem Contester, previously on time-charter in the Q4 2015. In addition, two of the company's older and smaller ships were sold.
To continue to build up its European regional stainless steel fleet, Team Tankers agreed to acquire the Southern Zebra, a 8,900 dwt stainless steel chemical tanker. Delivery is expected in March, 2016.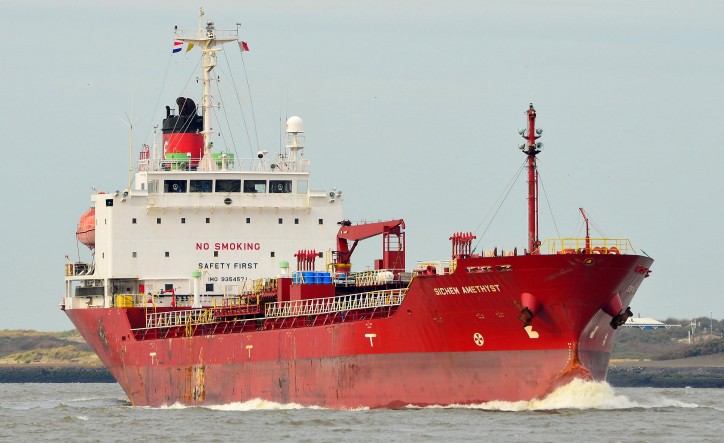 Image: Arjan Elmendorp
In 4Q15, the company took delivery of an IMOII MR on a one-year time-charter.
"As part of our growth strategy in the regional coated ship class, the company acquired two ships, and took delivery of two ships on time charter in this class subsequent to quarter end," TTI further added.
The company announced slightly weaker results for the fourth quarter compared with the third amid a series of ship sales and purchases.
The company reported net profits of $4.9m for October to December, showing improvement from net losses of $ 114.1 m in Q4'14.
The market conditions from the 4th quarter are expected to continue in the 1st quarter of 2016, the company stated.
"Since rolling out our focused growth strategy in November 2015, we have completed or committed to 12 vessel transactions, adding seven vessels in our key ship classes and disposing of five non-core vessels," commented Hans Feringa, Team Tankers CEO. "The five sales, which generated $42 mill in proceeds, were all done at or around the estimated fair market value of these vessels and lend strong support for published estimates of the total market value of our fleet."
Source: MarineLink