On Friday (April 1) the Arklow Valiant was launched at Royal Bodewes shipyard in Hoogezand, Netherlands.
The Arklow Valiant is the third ship in a series of ten 5,100 dwt vessels built at the Dutch shipyard for the Dutch division of Arklow Shipping that is based in Rotterdam.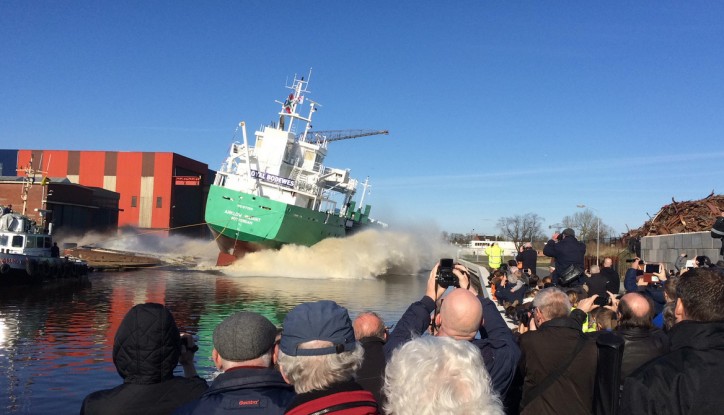 The vessel is designed with a new bow which makes it different from its two predecessors.The christening will be done at the handing over in the Dutch port of Delfzijl.
Source: Royal Bodewes