Mormugao Port Trust (MPT) and Indian Coast Guard (ICG) officials are in the process of cleaning up a bunker spill after an 800-passenger cruise vessel, MV Qing, grounded in 8.5m of water at the Western India Shipyard Ltd. (WISL) jetty inside Goa's Mormugao Port on Wednesday, Indian media reports.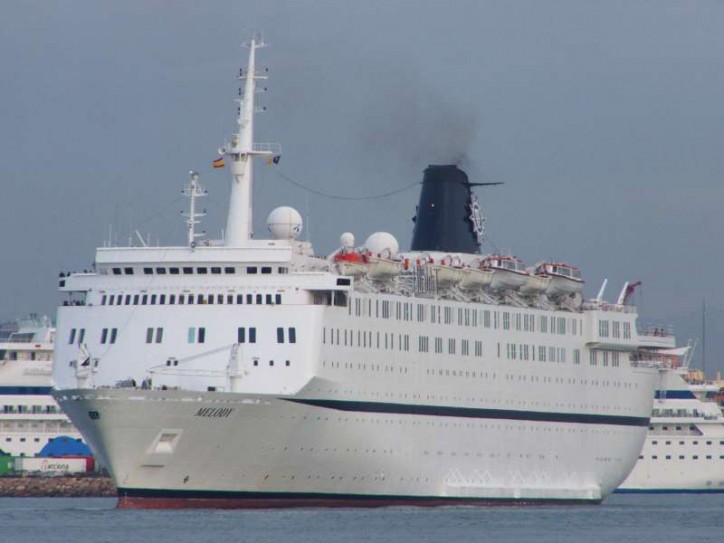 An inspection of the vessel carried out on Sunday is said to have shown that it was leaking oil products, prompting authorities to begin operations for clean up and to prevent further pollution.
"After inspecting the site, we immediately took the decision to use booming method to control the oil pollution at sea as the vessel, awaiting to be salvaged has been releasing sludge oil since the time it had hit the sea bed," said Manoj Baadkar, ICG's commander for Goa.

"Now as the booms have been used, I am sure pollution would be contained within a specific area and the same could later be cleared."
The MPT is said to have been asked to debunker an estimated 350 tonnes of fuel that still remains onboard the vessel before a salvaging team attempts to refloat ship.
However as of early Tuesday morning, bad weather was said to be hindering the salvage operation.
"The charterers have not decided on pumping out the oil for now. First, the water will be removed and then subsequently the oil will be removed if the need arises," an MPT official said.
Last year, the Government of India approved the Ministry of Shipping's proposal to ratify the International Convention on Civil Liability for Bunker Oil Pollution Damage, intended to "ensure that adequate, prompt, and effective compensation is available to persons who suffer damage caused by spills of oil, when carried as fuel in ships' bunkers."
Source: shipandbunker.com