In a very challenged market Maersk Line delivered a second quarter loss but continued to deliver on growth and cost objectives
The second quarter (Q2) 2016 loss of USD 151 million is USD 658 million lower than Q2 2015 result (USD 507 million)
Revenue was USD 5,061 million – 19% lower than Q2 2015 (USD 6,263 million)
Average freight rate decreased by 24% – record low level
Volumes increased by 6.9% to 2,655k FFE (2,484k FFE) – ahead of market growth
Return on invested capital was -3% (10.1%) and below target
Q2 unit cost decreased by 15% – record low of 1,911 USD/FFE
EBIT-margin gap to peers is 8%-points for Q1 2016 – in line with +5%-points target
Maersk Line maintains guidance – a significantly lower underlying result for 2016 compared to 2015 (USD 1.3bn)
Maersk Line reported earlier today a second quarter (Q2) 2016 result that is USD 658 million lower than Q2 2015. The overriding reason for the loss is record low freight rates.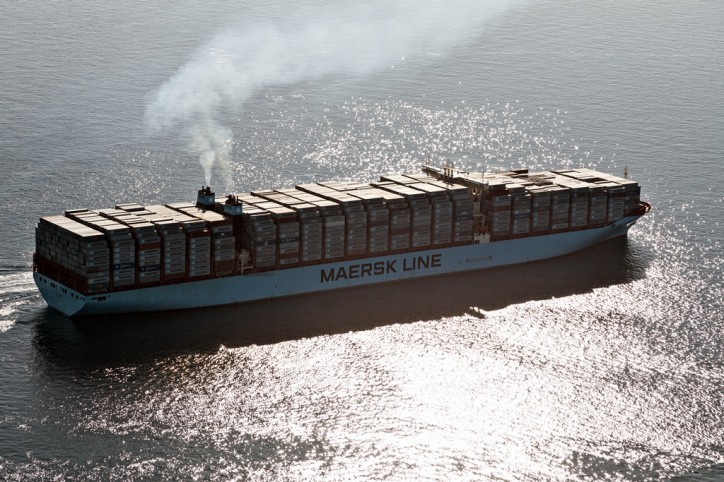 Image courtesy: Maersk Line
Revenue in Q2 was USD 5,061 million, which is 19% lower than Q2 2015 (USD 6,263 million). Volumes were 6.9% higher as Maersk Line delivered on its objective of growing at least in line with the market to defend our leading position. Maersk Line´s capacity grew 2.2%. The container shipping demand growth was about 2% and the global container fleet (capacity) growth was about 6%. Consequently, the market conditions continue to be very challenging.
Unit costs reached an all-time low of USD 1,911 per FFE in the second quarter of 2016 due to a clear cost focus and very tightly managed capacity.
The average freight rate continued to fall throughout the second quarter of 2016 due to lower bunker prices, weak demand and overcapacity. Compared to Q2 2015, Maersk Line's average rate declined by 24% to USD 1,716, which is the lowest average freight rate ever reported by Maersk Line.
"Freight rates dropped in the second quarter of 2016 to record low levels and we made a loss as we were unable to reduce costs at the same speed. We are not satisfied with our second quarter result. We continue to deliver on our growth and cost objectives. We have won market share and we have record low unit costs as our network is close to fully utilised. On top of this, we maintain our lead on competition measured on profitability," says Søren Skou, CEO of Maersk Line.
On 4 November 2015, Maersk Line announced a cost reduction programme aiming to reduce SG&A cost by USD 250 million per year in 2016 and 2017 including reducing the workforce by at least 4,000 positions. This is progressing as planned.
Maersk Line maintains its 2016 full year expectation of a significantly lower underlying result than for 2015 (USD 1.3bn).
"We believe that the freight spot rates have bottomed out and we anticipate that they will increase in the third quarter due to seasonal factors. However, the rates will remain under pressure due to overcapacity and low demand. And while we see improvements in e.g. European imports, we maintain our expectation that the demand for container shipping will only grow by 1-3% in 2016," concludes Søren Skou.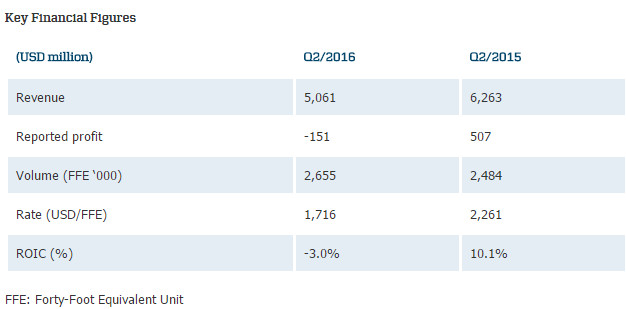 Related news: Maersk Interim Report Q2 2016
Source: Maersk Line