Two oil tankers collided in the North Sea at 4:48 am UTC today nearly 20 miles off the Belgian coast without leaving injuries or causing leaks, the head of Belgium's Maritime Rescue and Coordination Centre (MRCC) shipping assistance division said.
"No one was injured. We can only speak about material damage. There were no leaks from the tankers or the threat of flooding as well," Rejane Gyssens told reporters.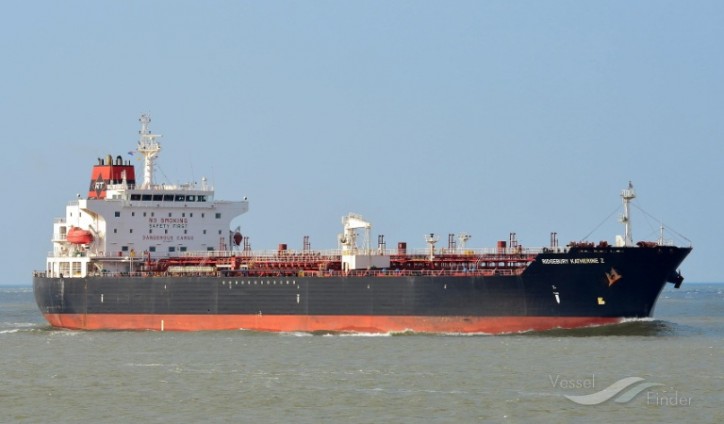 Chemical/Oil Products Tanker RIDGEBURY KATHRINE Z - Image courtesy: Arjan Elmendorp
One of the tankers was said to be anchored when another transport vessel crashed into it, according to preliminary data. The first tanker was not transporting oil products, while it is unclear what was in the second vessel.
The MRCC sent three boats and a surveillance aircraft in order to detect any oil pollution.
The causes of the collision between the Liberia flagged product tanker Maistros and the Marshall Islands-flagged Ridgebury Katherine Z product tanker are being investigated.
AIS video reconstruction of the collision between tanker Maistros and tanker Ridgebury Katherine Z