Seaboard Marine announced on Monday recent enhancements to its Miami, Florida – Eastern Caribbean Service.
Commencing January 26, 2017, Seaboard Marine will launch a new Eastern Caribbean Service that will include Castries, St. Lucia. In addition to the added port call, customers will benefit from the fastest transit times available to their respective markets of any ocean carrier.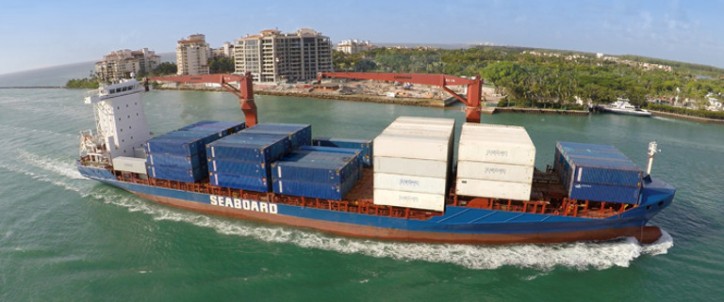 Image courtesy: Seaboard Marine
Stephen Bell, Vice President of the Caribbean Division, said, "This direct, weekly service upgrade improves transit times to all ports of call within the rotation. With same day cargo availability, we are eager to launch our premium service in Castries, St. Lucia."
The documentation and delivery cut-off at PortMiami, Florida is Wednesday at 12:00 P.M. The vessels depart weekly Thursday with an early morning arrival at Castries, St. Lucia every Tuesday. The 5 day transit and early Tuesday morning availability are a unique convenience for Seaboard Marine customers. The service supports equipment types of all sizes in addition to less-than-container load cargo.
Source: Seaboard Marine