One of the few remaining vessels of bankrupt South Korean container line Hanjin Shipping has been sold by a Singapore court.
The cargo vessel Hanjin Rome was sold in a sheriff's sale last Wednesday, Singapore's Supreme Court website showed. Ship valuation firm VesselsValue had placed its demolition value at $8.03 million.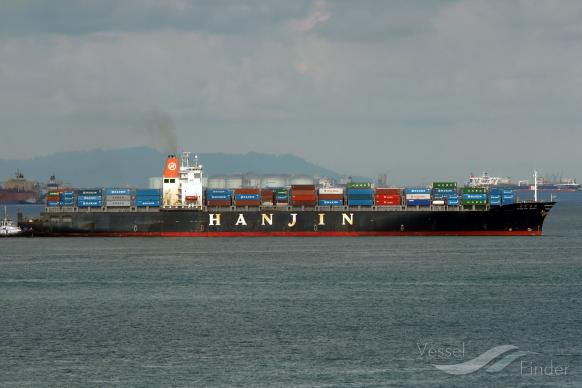 Container ship Hanjin Rome - Image courtesy of mgklingsick
The vessel had S$639,134 ($453,177) of bunker fuel on board, a non-negotiable sum the buyer had to pay separately to the purchase price of the vessel.
The 1998-built, 5,302 teu vessel was placed under court arrest in Singapore on August 29 last year after German ship-owner Rickmers Holdings filed a civil claim for unpaid charter fees.
Hanjin was declared bankrupt by a South Korean court on February 17 after it ruled the company's liquidation value would be greater than its worth as a going concern.
Hanjin was once South Korea's largest container line and the seventh biggest in the world by capacity, but had been struggling under the weight of billions of dollars of debts for some years.
Source: Platts