Four workers were killed in an explosion at STX Offshore & Shipbuilding yard in the southeastern city of Changwon on Sunday, the national fire agency said.
The accident occurred at 11:37 a.m. LT on a transport vessel under construction by STX Offshore & Shipbuilding in the city located some 450 kilometers southeast of Seoul, the agency said.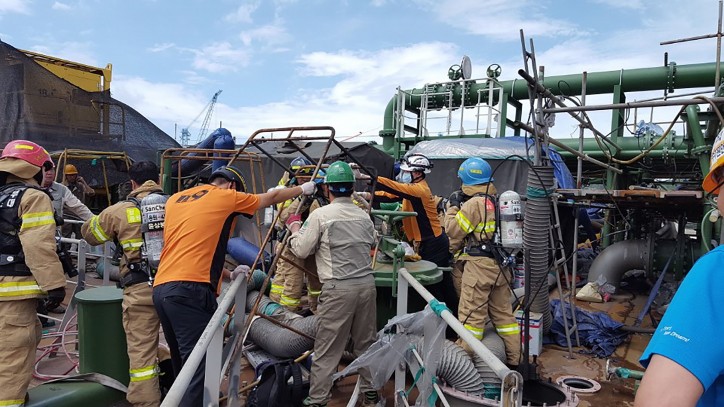 The workers in their 30s to 50s were painting inside a 12-meter-deep tank at the time of the accident. The fire agency recovered the bodies of the victims.
Changwon Coast Guard said the explosion may have occurred due to oil vapor. The investigative authorities also said it is questioning the officials with the shipbuilder whether they properly followed safety regulations.
The Ministry of Employment and Labor later issued a stop-work order at the shipyard and said the order will remain until safety is guaranteed for the workers there.
The transport vessel with a capacity of 74,000 tons is reportedly scheduled to be delivered to a Greek shipping company in October.
Source: Yonhap