The wreckage of City of Chester, a steamship, has been found near the Golden Gate Bridge. The passenger ship sank in 1888 in the San Francisco Bay after a collision. The vessel has been found encased in mug about 216 ft under the water by National Oceanic and Atmospheric Administration (NOAA) researchers using sonar.
The director of Maritime Heritage at NOAA, James Delgado, commented:
"The ship is very much intact."
The NOAA researchers captured underwater images of the steamship in May 2013 for the first time. It took nine months to analyze the data and reconstruct the vessel's image. The vessel rests at the edge of a sandbank upright. The sonar images helped the researchers to identify the hull of the vessel. It was rising 18 ft from the sea floor. The images also showed a large break on the steamship's left side.
City of Chester sank in August 1888. It was en route to the city of Eureka when it collided with Oceanic, a steamer. City of Chester was nearly cut in half. The accident resulted in sixteen victims.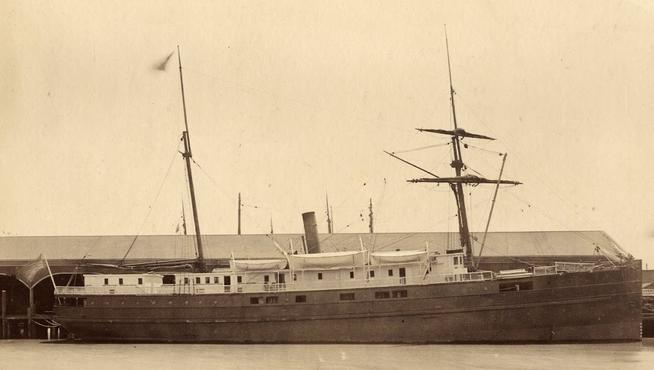 According to James Delgado, the collision fueled a backlash charged with racism against the crew of Oceanic, mostly Chinese, regardless of the fact that they had rescued 106 passengers from City of Chester.
"The papers initially reacted, talking about the tragedy and accusations that the Chinese crew stood by and let people drown," Delgado said. "But what happens is you start to see things also come out ... countering that. Some leapt in water to save a drowning child."
The U.S. Coast and Geodetic Survey, predecessor of NOAA, located the wreckage in 1889 by dragging a wire from a tugboat and then snagging it. According to James Delgado, the City of Chester is not going to be lifted. NOAA is working on a website which will tell the story of the sunken steamship. The administration is planning an exhibition of historic photos and sonar images of City of Chester.