The shipping industry is becoming increasingly dependent on reliable, safe and efficient communications. In regions with satellite communications (SATCOM) coverage shippers often see that data bandwidth becomes crowded, resulting in poorer service quality in applications on board the vessels. In more remote areas it can sometimes be missing altogether.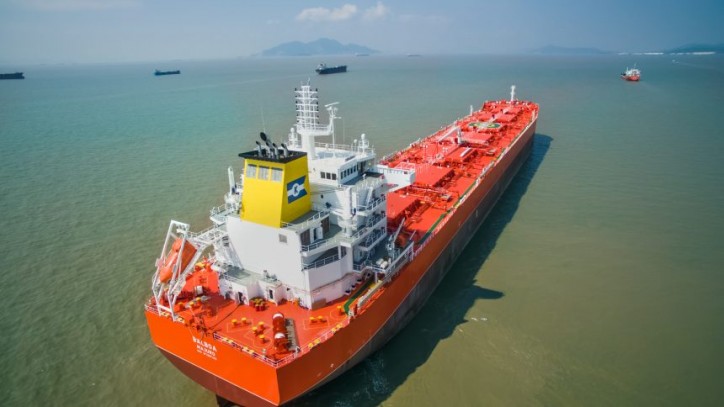 Installing a new communication system on board Klaveness combination carriers
"We are excited to be part of a pilot project where we will be one of the first to test KNLs hybrid communication system on board our combination carriers MV Balboa, MV Baffin and MV Ballard. The KNL radio transmits through its digital high-frequency radio to connect ships to shore when they are thousands of kilometers out to sea."

Each radio in the fleet is part of a global network. This enables ships at sea to establish a connection via other vessels that are closer to shore and connected to the local cellular services. In short, the global fleet will provide itself with connectivity.

Once a vessel approaches land, the radio seamlessly switches to the KNL Broadband service. This provides a faster connection for the captain and crew on board, as well as the important link for other ships at sea," - Klaveness
Operating more efficiently
Christian Hovden, Project Manager Automation in Klaveness said, "With this setup our combination carriers can report data 24/7, and not only when they are close to shore. These regular transmissions have the potential to greatly improve the value of the data collected, but the system also allows us to have data transmitted in real-time from the automation system." By doing so, more efficient monitoring of the engine room, improved visibility of operating conditions and better maintenance planning can be achieved.

Toni Linden, CEO of KNL Networks said, "Our mission is to free the maritime industry from connectivity constraints because we've seen firsthand how better data leads to better outcomes for the shipping industry. We're excited to be working with Klaveness because, from our perspective, we see them as one of the most forward-thinking companies when it comes to maritime digitalization."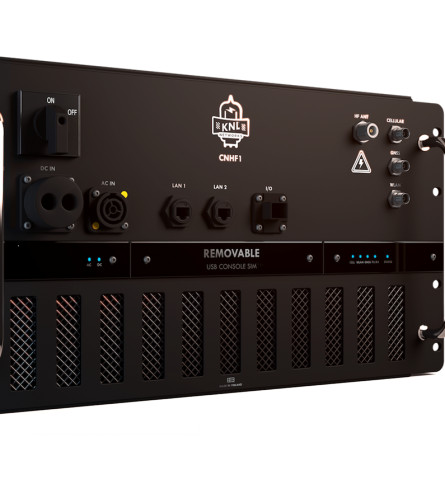 About KNL Networks
KNL Networks is an Oulu, Finland-based company that has created the first real alternative to satellite systems for maritime connectivity. By combining a state-of-the-art HF radio for long-range data communication and global cellular data for near-shore internet, KNL Networks is designed for the digitalization of the maritime industry. We believe that the shipping industry, like any modern business, should always be connected.
Image (right): The KNL Radio transmitter to be installed onboard MV Balboa, MV Baffin and MV Ballard
Source: Klaveness