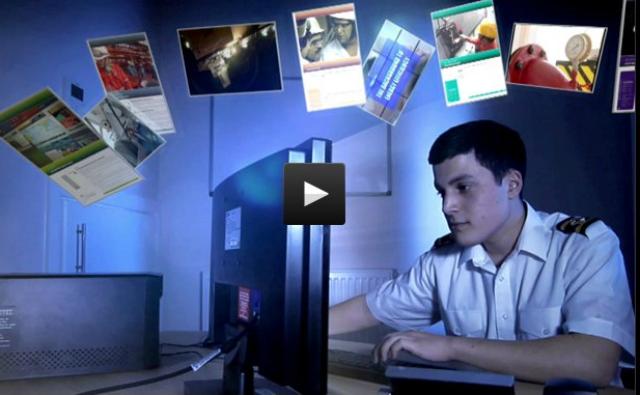 Videotel, a KVH company, has come up with a training course aimed at guiding maritime personnel in efforts of addressing one of the most important issues in the industry: energy management. Most experts tend to agree that efficient energy management is not only a good business practice but it also displays the company's commitment to helping the reduction process of its carbon footprint and world energy use in general.
Labeled "ISO 50001 Energy Management Training Course," the Viodetel program is aimed at helping organizations, employ an efficient energy management strategy, via setting out a sequence of procedures and systems for them to integrate. Acquiring ISO 50001 gives a company a competitive edge due to the improved environmental performance, productivity levels as well as the minimized fuel costs. It also assists in reducing risk and increasing energy security.
"This program is perfect for ship owners and vessel managers that want to make a thorough review of their energy performance," said Nigel Cleave, CEO of Videotel.

"Although ships are generally considered to be the most efficient way of transporting cargo when it comes to the aspect of fuel, there are still quite a few improvements that can be implemented. By going through our course, shipping personnel will acquire the necessary know-how to successfully incorporate an energy management programme that will help reduce their company's operating costs, as well as result in a better environment."
The course provided by Videotel provides seven separate modules aimed at officers, crew members, and shore-based staff. It presents the information via a depiction of the way a fictitious shipping company is handling the establishing and incorporating processes regarding an energy management system (EnMS) in line with ISO 50001.
Approaching the matter this was is of great importance as it is vital that the learner in question relates to the various issues that may arise in a similar type of business. The course also points the learners' attention towards shipping-industry-specific measures, regarding energy efficiency and greenhouse gas emissions like MARPOL's progressively tighter fuel and emission controls in Emission Control Areas, a very important compliance issue for maritime operators.
Videotel's "ISO 50001 Energy Management Training Course" is performed via an interactive e-Learning Computer Based Training (CBT), which allows the learners to comply with easy on-screen instructions. This approach will help shipping personnel incorporate the standard in a far easier manner as they will have already gone through relevant cases specific to a shipping company.