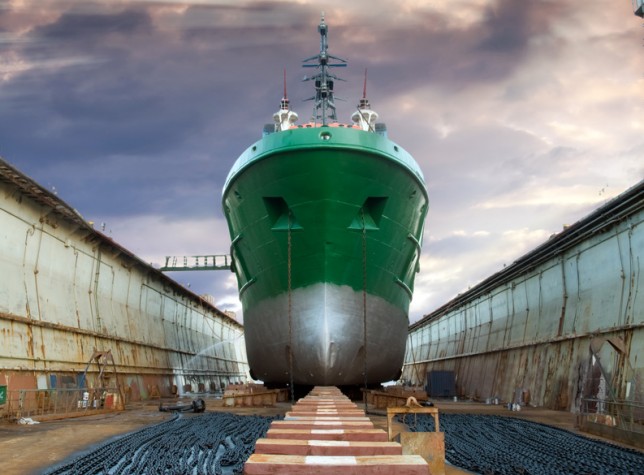 The shipbuilding industry has reasons for concern regarding the continuously declining prices of newbuildings. According to forecasts made by Morgan Stanly, prices are to continue their down trend until 2016.
The price index regarding newbuildings demonstrated an increase from 126 to 140 between the months of November, 2012 and June, 2014. It has, however, steadily declined since then, and on June 19th of this year reached the 132 mark. Additionally, analysis shows that the downward movement has actually accelerated during the course of this year for now. The index went down to 132.9 in May, from 137.5 in January.
The trend can be linked to supply-side factors such as the Japanese shipbuilders' aggressive bidding strategy. The shipbuilding capacity of China has demonstrated a continuous decline since back in 2013, with the smaller companies having to quit the business.
Korea's shipbuilders have been forced to refrain from cutthroat competition since 2014 given that they experienced a fair share of losses. Japan on the other hand has increased its level of capacity and made an announcement last year that it was expanding its facilities on the back of the declining yen.
Luckily, though, the prices of the types of ships that Korea's companies excel at are holding up – container carrier vessels, oil tankers etc. According to data provided via the Clarkson Index, the price of a cape-size bulk carrier vessel declined from USD million 58 to USD 50 million between the time period of May 2014 – May 2015, all the while container carriers in the 13,000 TEU and 8,800 TEU range went down only from USD 117 million do USD 116 million, and edged up from USD 88 million to USD 89 million during the said period.