The U.S. Navy is preparing the USS Simpson, the second-to-last frigate of the Oliver Hazard Perry-class, for decommissioning in September. The USS Simpson was commissioned thirty years ago – in 1985.
The preparations for the deactivation are being conducted in Florida by Southeast Regional Maintenance Center with the support of local contractors and the frigate's crew.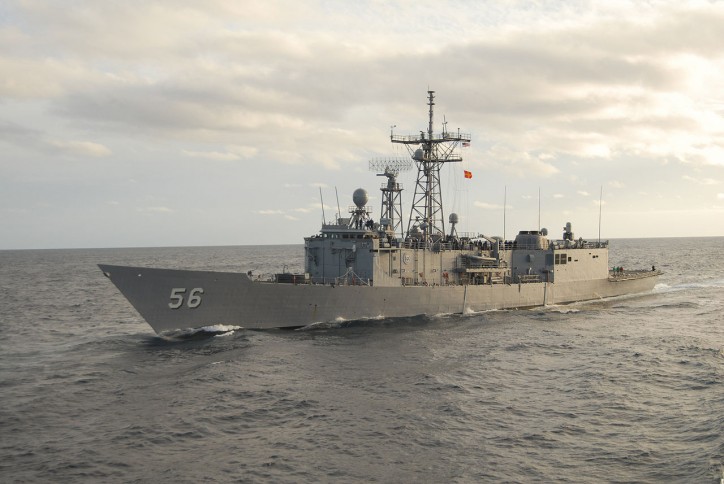 USS Simpson (FFG 56): U.S. Navy photo by Mass Communication Specialist Seaman Coleman Thompson
As part of the process, the spaces of the ship consistently prepared, checked and closed. The shipboard fluids are being drained and classified material is being removed. All pipes and valves leading to the outside of the vessel are being capped by attaching steel plates and rubber gaskets.
The port engineer in charge of Simpson's decommission preparations, Renee Justice, comments:
"We're lucky. Simpson has a great crew. We just passed the milestone where we are to have 25 percent of the spaces closed out, and Simpson is at 56 percent closed."
It is expected that the decommissioned frigate will be purchased by a foreign country through the Foreign Military Sales program.