The U.S.-based Vane Brothers Company has taken delivery of a 55,000 BBL double hull oil barge, Double Skin 509A.
The contract for the building of the new double hull barge was executed by Bristol Harbor Group, Inc. (BHGI). Earlier BHGI has signed an agreement with the builder Conrad Industries to develop the design of the 361' x 62' x 24.5', 55,000 BBL double skin tank barge.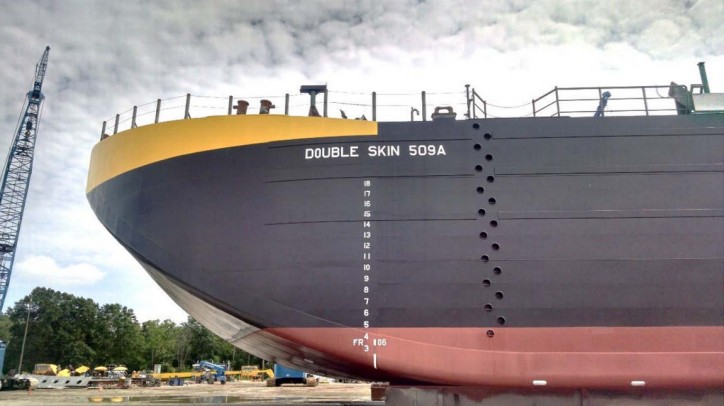 Image: bristolharborgroup
The construction of the barge took place at Conrad Shipyard in Amelia, La. The barge is certified by the American Bureau of Shipping (ABS) and the U.S. Coast Guard (USCG) for oceans-fully manned trade.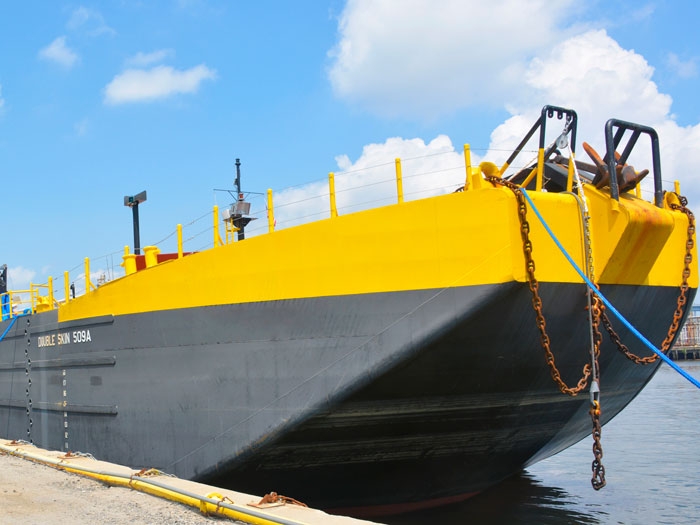 The barge's primary purpose is to transport asphalt and other heavy oils. It is equipped with a complete loading and discharging system in 10 tank compartments and includes a cargo thermal heating system with over 8 miles of heating coil pipe.
Bristol Harbor Group is a naval architecture and marine engineering firm specializing in commercial vessel design and consulting.