The 176 meter long ro-ro passenger ferry Stena Spirit caught fire on Aug 31, 2016, at 7.40 a.m. LT while off Gdynia, Poland. The Stena Spirit was en route to Gdynia from Karlskrona with 550 passengers when a fire broke out on the car deck.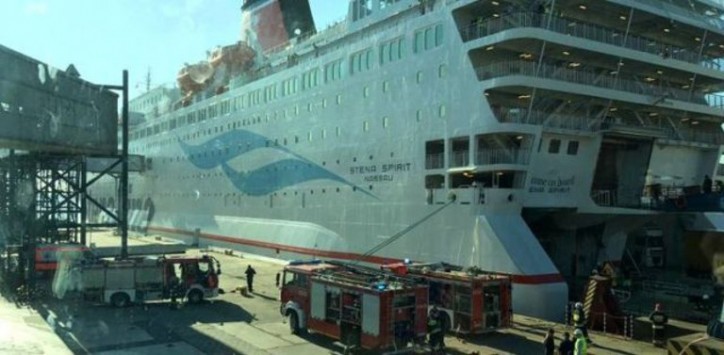 Image courtesy: radiogdansk.pl
The fire started from a truck on the car deck which caused black dense smoke to spread through out the ferry. All passengers were mustered on deck while the crew extinguished the blaze.
The Stena Spirit arrived in Gdynia where the local fire brigade boarded the ferry to conduct an investigation. No reports of injuries or pollution released.
Source: ShipwreckLog