ABP South Wales is offering bespoke logistics solutions to suppliers of the Hinkley Point C Nuclear Project due to the close proximity of its five ports.
The port of Barry is the closest commercial port to Hinkley Point C and ABP is also able to offer services from Cardiff, Newport, Port Talbot, and Swansea.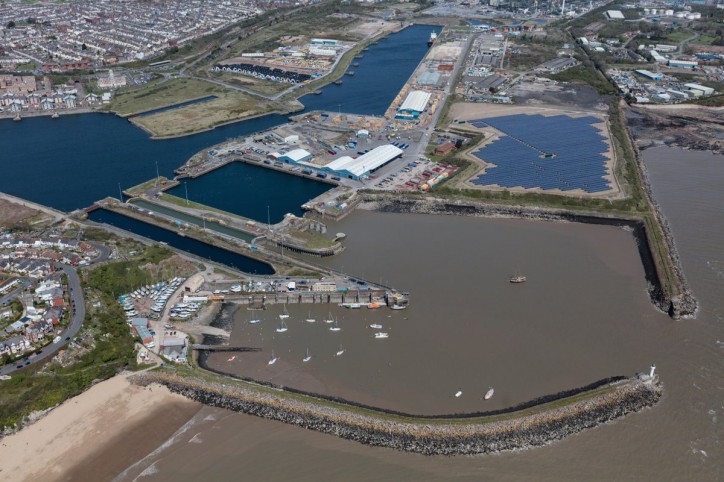 An aerial view of ABP Barry, the closest commercial port to Hinkley Point C - Image courtesy of ABP
The construction of Hinkley Point C over the coming ten years will involve the supply of a significant volume of construction materials and components. ABP South Wales is offering a wide range of support services to provide suppliers with bespoke solutions.
Ralph Windeatt, Head of Commercial, ABP South Wales, said: "The location and poor road and rail links will make the logistics of Hinkley Point C challenging. We are able to offer time and cost effective solutions that are backed by our reputation for high levels of safety and an unequalled quality of service."
The logistics support that is being offered by ABP South Wales includes; significant experience in handling heavy lift and project cargoes, multimodal connectivity, deep sea access, the construction of bespoke warehousing on the port, and the facilitation of the transport of cargo from deep-sea ocean-going vessels to smaller ships and barges capable of accessing and unloading at the Hinkley Point C jetty/Combwich wharf.
Source: ABP