Scorpio Tankers Inc. (NYSE:STNG) (Scorpio Tankers) announced yesterday that it has completed the acquisition of four LR1 tankers from Navig8 Product Tankers Inc (NPTI). On May 23, 2017, the Company announced that it had entered into an agreement to acquire the LR1 Vessels as part of the definitive agreements to merge with NPTI (the Merger).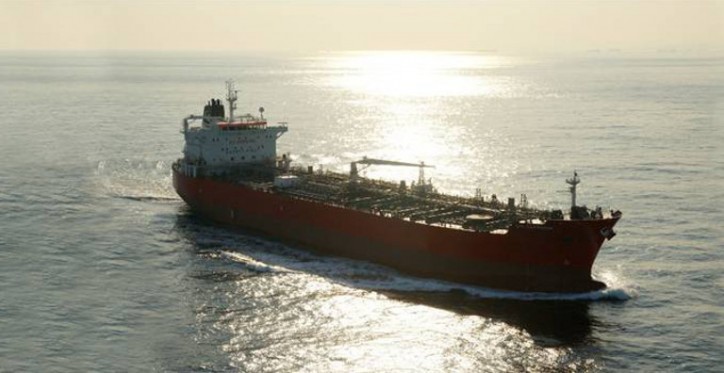 To acquire the LR1 Vessels the Company paid $42.2 million in cash consideration and assumed debt of $113.8 million. The cash is expected to be used by NPTI for general corporate purposes, including working capital, and any remaining cash at the closing of the Merger will form part of the balance sheet of the combined company.
The closing of the Merger is subject to the completion of certain customary conditions, including without limitation, the approval of the Merger by holders of a majority of the outstanding shares of common stock of NPTI, the registration statement filed with U.S. Securities and Exchange Commission (the SEC) by Scorpio Tankers to register its shares of common stock to be issued as consideration in the Merger becoming effective under the U.S. Securities Act of 1933, as amended, and the listing of such shares on the New York Stock Exchange. The Merger is expected to close in the third quarter of 2017.
Scorpio Tankers is a provider of marine transportation of petroleum products worldwide. Scorpio Tankers currently owns 82 product tankers (23 LR2, four LR1, 41 MR and 14 Handymax tankers) with an average age of 2.4 years and time or bareboat charters-in 19 product tankers (one LR2, nine MR and nine Handymax tankers). Scorpio Tankers has contracted for six newbuilding MR product tankers which are expected to be delivered throughout the remainder of 2017 and the first quarter of 2018. The Company has entered into a merger agreement with NPTI to acquire 23 product tankers (eight LR1 and 15 LR2 tankers). Scorpio Tankers has also entered into an agreement to sell two MR product tankers, which is expected to close in June 2017.
Source: Scorpio Tankers