As the International Maritime Organization's (IMO) Marine Environment Protection Committee (MEPC 71) concluded on last Friday, the Clean Arctic Alliance welcomed the support from Member States for a proposal to identify measures which will mitigate the risks posed by the use of heavy fuel oil (HFO) in Arctic waters, and called on the IMO to work towards a swift conclusion of the work.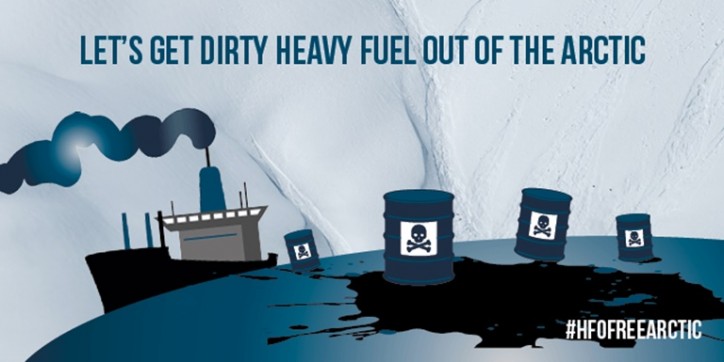 The proposal, Measures to Reduce Risks of Use and Carriage of Heavy Fuel Oil as Fuel by Ships in Arctic Waters was proposed by Canada, Finland, Germany, Iceland, the Netherlands, Norway and the US, and supported this week by the Czech Republic, Denmark, Estonia, France, Poland, Singapore, Spain and Sweden. Concrete proposals for measures to reduce the risks of HFO will now be considered by MEPC 72 in April 2018.
"The Clean Arctic Alliance welcomes the recognition by IMO Member States of the risks posed by an HFO spill to local indigenous communities and to the environment, and the broad support from members towards providing the protection required in vulnerable Arctic waters", said Dr Sian Prior, Lead Advisor to the Clean Arctic Alliance, a coalition of international non-governmental organisations working for an Arctic phase-out of HFO.

"With the Arctic warming at an unprecedented rate, it is imperative that the IMO starts work on developing new measures, including a ban on HFO use in the region, without delay."

"A ban on the use of HFO and carriage of HFO as fuel is the simplest and easiest measure to enforce which will provide the best protection for the Arctic. While this might seem ambitious, a ban can be adopted in 2020, and come into effect 18 months after adoption", added Prior.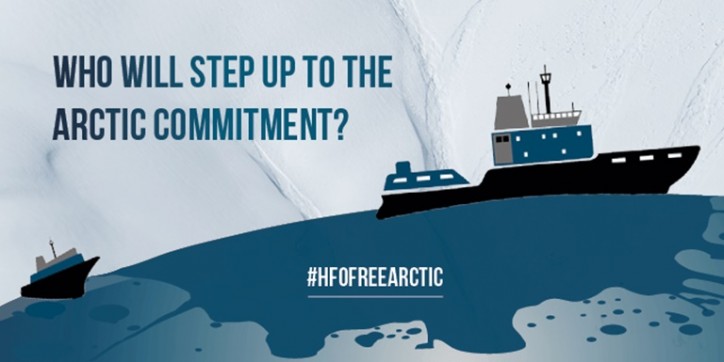 Heavy fuel oil is a dirty and polluting fossil fuel that powers ships throughout our seas and oceans. Around 75% of marine fuel currently carried in the Arctic is HFO; over half by vessels flagged to non-Arctic states – countries that have little if any connection to the Arctic.
But as sea ice melts and opens up Arctic waters further, even larger non-Arctic state flagged vessels fuelled by HFO are likely to divert to Arctic waters in search of shorter journey times. Combined with an increase in Arctic state flagged vessels targeting previously non-accessible resources, this will greatly increase the risks of HFO spills.
Source: MarineLink