The first vehicles have embarked and disembarked Wightlink's flagship St Clare using the company's new two-tier upper and lower boarding ramps at Portsmouth and Fishbourne.
From now on, cars and small vans will use the upper ramp and lorries, coaches and other larger vehicles will use the lower ramp.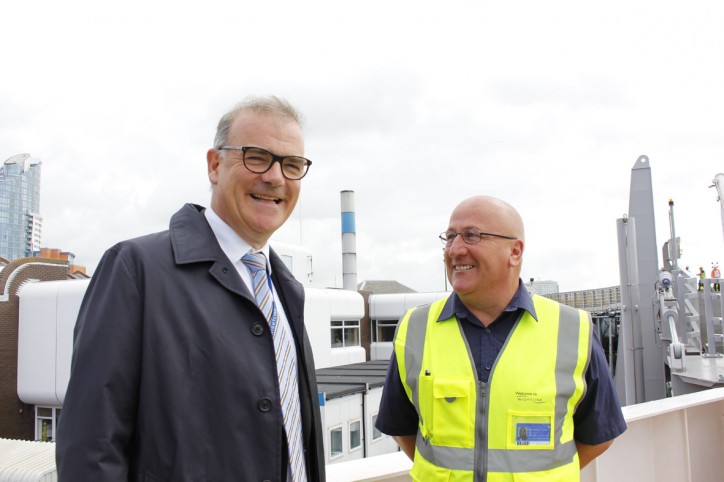 The two ramps allow staff to load and unload the ship faster and more efficiently, they will also be used on Wightlink's new vessel when she comes into service in 2018. Wightlink's other car ferries on the route, St Faith, St Cecilia and Wight Sun will continue to use the lower ramp only.
Wightlink Chief Executive Keith Greenfield was among the first people to drive on board St Clare using the upper ramp and joined customers and staff on board.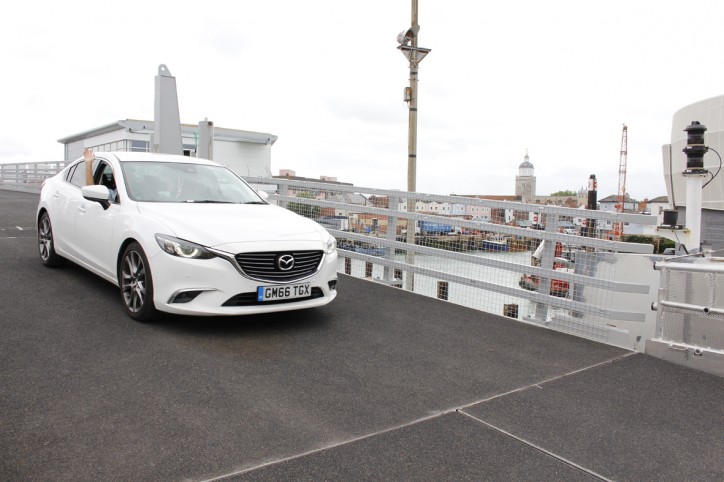 "This marks a milestone for Wightlink Ferries as the first stage of our £45million investment in future services. Our new port redevelopment will offer customers better facilities and smoother crossings to and from the Isle of Wight," says Keith.
The first customers to board the 11:00 sailing in Portsmouth using the upper ramp were Ian and Brigitte Park from West Malling, Kent. They were on their way to Ventnor for the weekend to celebrate their 32nd wedding anniversary.
"We're very excited to be making history as part of Wightlink's new development, it has been an amazing start to our holiday on the Isle of Wight," says Ian.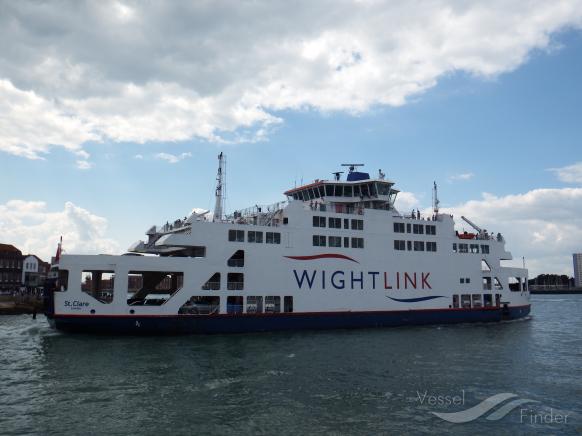 The first customers to board the return 12:00 sailing in Fishbourne were John Stewart, Susan Ford and 15 year old Emily Ford, 15, from Billericay, Essex. The family had been on the Isle of Wight for a six day break staying with friends who had recently moved to the Island.
John says: "We had a great time – the Island is a lovely place and we will certainly come back again." Before driving the first car on the new ramp, John adds: "We knew that the facilities here were new but not quite that new!"
Work began on the new boarding ramps in September 2016 as part of Wightlink's £45million investment in future services.
Source: Wightlink