Damen plans to take Seawork's Vessels Afloat area to a whole new level during the course of this current year by initiating the construction of its own 536 m2 pontoon that will later on be used for various exhibitions.
Some of the company's built-for-stock products such as Interceptor, Multi Cat and Stan Launches are going to be fastened aboard a custom manufactured pontoon located in the Netherlands. When it's finished, Damen will appoint tugs that will tow it to Southampton in order for it to properly serve the purposes of Seawork.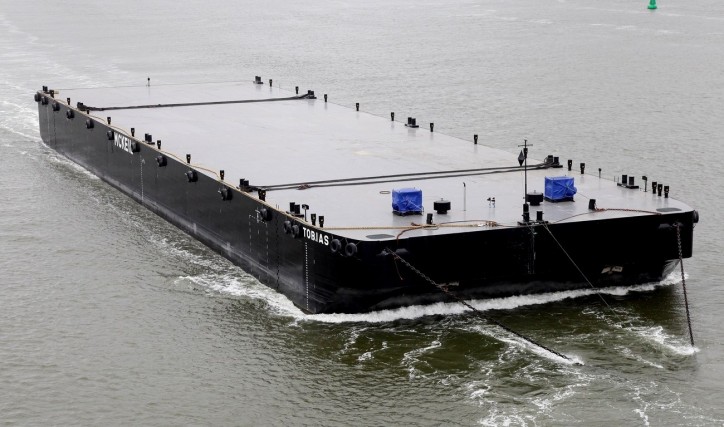 The pontoon is going to have dimension of 41 x 13 meters respectively and will take its place among other displayed vessels at Seawork. It will feature Damen-constructed components such as a submersible dredgepump, anchors and a chain, along with a hospitality tent and a wide range of workboats.
"Over the past years we have determined that the vessels that are berthed on the floating walkway of Seawork are quite popular among our visitors and happen to be the perfect way of showing clients some of Damen's products such as Multi Cat and Twin Axe Fast Crew Suppliers workboats. When the pontoon is finished and in place, visitors of Seawork will have the opportunity of seeing the boats under the waterline," comments Casper Vermeulen, Damen UK Sales Manager.

"We are able to display a vaster range than we were before, especially when regarding our smaller types of vessels. This time we will also be standing on Damen's own pontoon and barge models, of course, so this is definitely a positive for us and we express our extreme gratitude towards the Seawork organization team for making it possible to accommodate this interesting and innovative approach," he further adds.
Damen will also welcome guests to its indoor stand, which is to be located as same as before on A75.