On 4th of August 2015, the Netherlands-based international shipping company, Vroon, took the delivery of its new offshore supply ship VOS Paradise. The handover ceremony was held at the Chinese Cosco Guangdong Shipyard.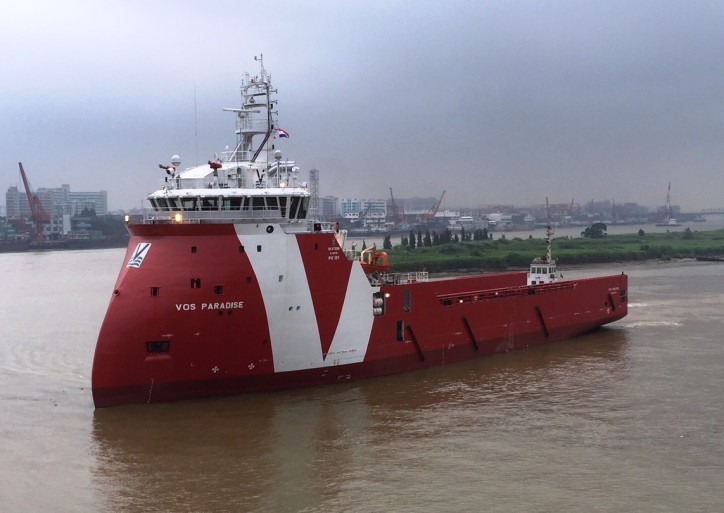 Image: Vroon
VOS Paradise is the second in a serie of six PX121-type Platform Support Vessels, which will be built at the Cosco Guangdong Shipyard in China. Their deliveries to the company are expected in 2015 and 2016.
The 3.650-GT PSV vessel has Ulstein PX121 X-bow design, which special features ensure reduced and smoother vessel movements in harsher conditions. For the vessel's operator it means better operational and fuel-efficiency advantages.
Vroon new offshore support vessel is 83,3 m long, powered by diesel-electric propulsion system. It has 850 square metres deck space and a capacity to accommodate 26 people, offering high crew-comfort standards.
VOS Paradise left the Cosco Guangdong Shipyard on Tuesday August 11, 2015.