The car carrier Viking Emerald got steering gear failure and ran aground Saturday (Nov 14) on Columbia River near Woodland, Washington.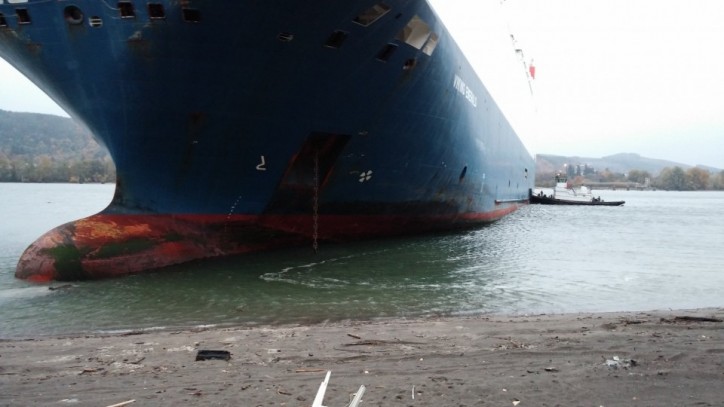 Images: Mike Heider
The vessel, owned by Norway's Gram Car Carriers and managed by OSM Ship Management in Singapore, was refloated several hours later with the help of tugs, and resumed voyage. No visible damages reported.
The vessel was en route from Tacoma to Portland loaded with 4,000 vehicles on board. The hardly stuck vessel was refloated by three tugs and towed to safe depth, where will be inspected.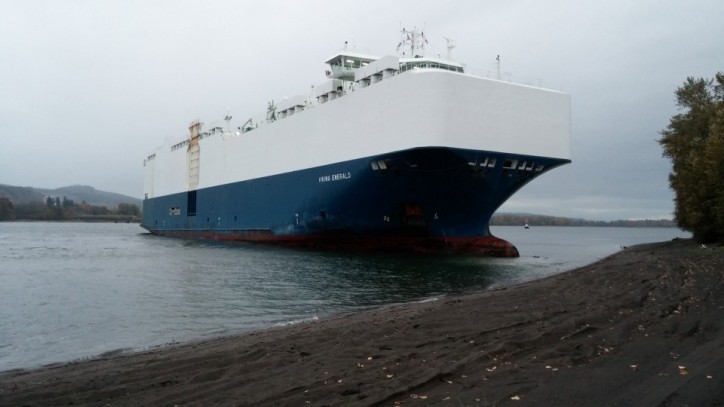 Petty Officer Amanda Norcross with the U.S.Coast Guard said they received a report at 4:16 PM that the ship Viking Emerald had lost its steering near Goat and Martin Islands.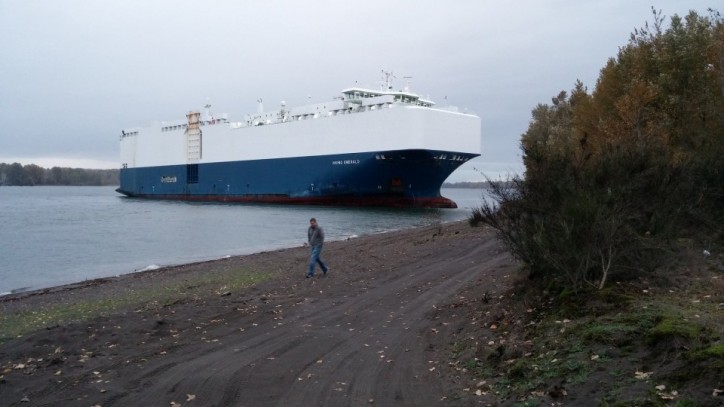 The local authorities ordered underwater survey to estimate if car carrier suffered any damages of the hull after grounding. Later Viking Emerald was towed to Washington port for repair of the failured steering gear and resumed the voyage to Portland.

During the accident there were no injured people and no water pollution. The ship is 550 feet long and 90 feet wide.
Source: oregonlive.com