A semi-submersible ship loaded with nearly 3 tons of drugs was intercepted by patrol boats of Ecuadorian Coast Guard last Thursday (Dec17) around 380 miles from Manta.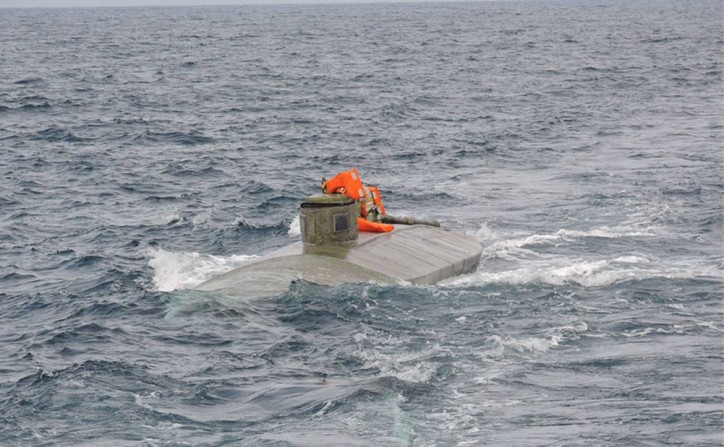 The semi-submersible ship arrived on Dec 21 to Manta at 09:00 local time, towed by a ship of the Ecuadorian Navy. Three crew members with Colombian nationality were arrested during the operation.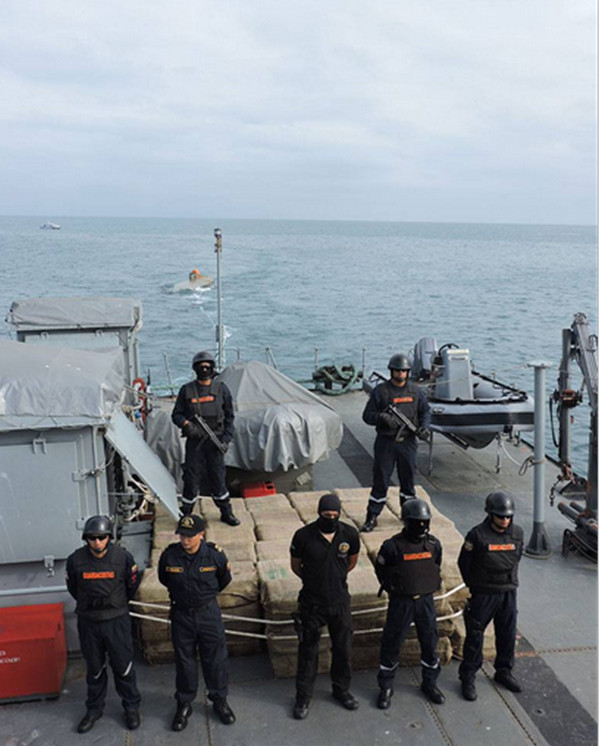 The Navy of Ecuador and the National Police, in coordination with their counterparts from Colombia and the DEA, the US anti-drug agency, followed the track of the ship, of which evidence was found on Tuesday (Dec 15).
At the port, the prosecution of Manabi undertook the proceedings.
Eduardo Charry, naval attaché of Colombia in Ecuador, said that the semi- submersible would have departed from the Cabo Manglares port, in the Nariño district. He described that this area is hard to access and hard to track, because its extension is 251,000 ha.
The sea route followed by the ship indicates it sought to refuel near Galapagos and set off to El Salvador or Honduras, in Central America.
Hugo Alvarez, regional director of Aquatic Spaces, said the the boat was sailing in a zigzag to avoid being detected and the cargo would be valued at $120 or $150 million.
Source: www.eluniverso.com