Mitsubishi Heavy Industries Marine Machinery & Engine Co., Ltd. (MHI-MME) reports that its Hybrid Turbocharger has received the prestigious President's Award for 2015 in the 36th Energy-Efficient Machinery Awards of the Japan Machinery Federation (JMF).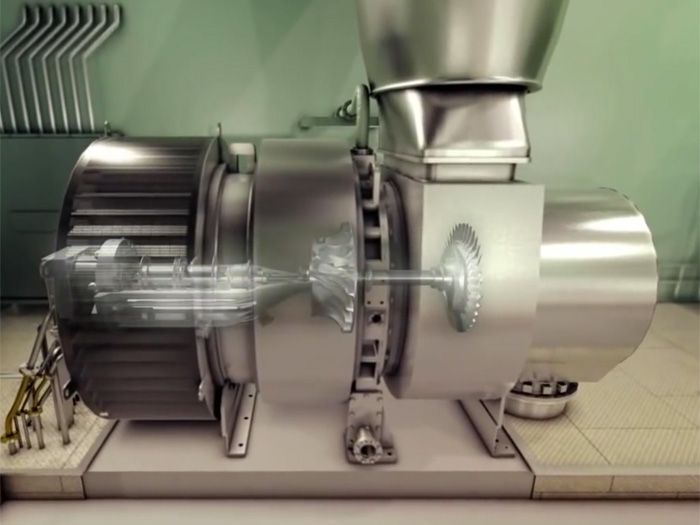 The Hybrid Turbocharger, which incorporates a high speed generator motor in the well-known Mitsubishi MET Turbocharger, enables excess exhaust gas energy of large marine diesel engines to be converted into electric power efficiently and flexibly. It also has a motoring mode so that turbocharger rotor can be accelerated by external electric power. This can supply more air with lower electric power than with a conventional auxiliary blower makes.
The generators and power electronics in the Hybrid Turbocharger were jointly developed by MHI-MME and Cerrito, CA, headquartered Calnetix Technologies LLC
The world's first Hybrid Turbocharger in commercial application, MET83MAG, was developed with in cooperation Hitachi Zosen Corporation and been installed in a large bulk carrier constructed by shipbuilder Japan Marine United Corporation.
The latest Hybrid Turbocharger, MET66MAG-VTI with motoring function and variable turbine, was developed in cooperation with Mitsui Zosen Corporation and Kobe Diesel Co., Ltd. and such turbocharges have been installed on the six latest large car carriers built by Shin Kurushima Dockyard Co., Ltd. and Imabari Shipbuilding Co., Ltd. for NYK Line.
Source: www.marinelog.com