Ezra Holdings Limited (Ezra), a leading contractor and provider of integrated offshore solutions to the oil and gas industry, on Friday announced that, EMAS CHIYODA Subsea1, a 50:50 joint venture company owned by Ezra and Chiyoda Corporation has, in partnership with Larsen & Toubro Hydrocarbon Engineering (LTHE), been awarded a contract by Saudi Arabian oil giant, Saudi Aramco.
The contract, valued at over US$1.6 billion, will see EMAS CHIYODA Subsea and LTHE provide integrated Engineering, Procurement, Construction and Installation ("EPCI") services for the development of the second phase of the Hasbah Offshore Gas field. EMAS CHIYODA Subsea's scope takes up close to 40% of the contract value.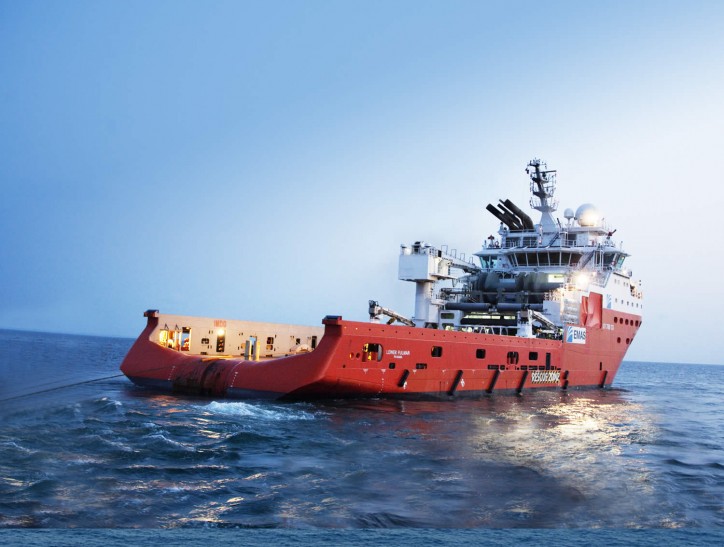 Image courtesy: EMAS Offshore
Situated off the coast of Saudi Arabia, the project is scheduled to be completed over a period of three and half years and will serve Saudi Aramco's strategy to supply an additional 2,500 MMSCFD of clean natural gas through the Fadhili Gas Plant to meet Saudi Arabia's growing domestic energy demand.
This is the first major contract awarded by the oil giant to the EMAS CHIYODA Subsea-LTHE consortium. The consortium has entered into a six year long term agreement, with exercisable options to extend for another six years, with Saudi Aramco in June last year to execute offshore projects with the oil company. The order win is a testimony to the expertise and capabilities helmed by the teams at EMAS CHIYODA Subsea and LTHE, and paves the way for further opportunities within the region for the consortium.
"EMAS CHIYODA Subsea will harness its engineering expertise and utilise its modern fleet of subsea construction vessels to work together with LTHE in the execution of offshore EPCI work in the Arabian Gulf," said Mr Lionel Lee, Ezra's Group Chief Executive Officer and Managing Director. "We are truly grateful to Saudi Aramco for this opportunity to demonstrate our team's execution expertise and the unique capabilities of our portfolio of assets. We believe this project will provide us with yet another chance to showcase our commitment to operational excellence and in doing so, help cement the Group's position in the Middle East."
The consortium will be involved in the construction of two streams of three wellhead platform topsides, one tie-in platform with flare platforms and bridges tied together by umbilicals and in-field pipelines. Other works include interconnections of trunk lines to transport produced gas from the offshore gas field to the Fadhili Gas Plant. Fiber optic cables and other cables for power and communication networks will be installed in tandem. The installation of onshore facilities such as a beach valve station, a sectionalizing valve station and four scraper traps will also be executed as part of the contract.
The onshore engineering and fabrication component of the project has commenced and the offshore execution phase is expected to commence in the fourth quarter of calendar year 2017.
Source: EZRA