Wednesday, March 15, 2017, Handymax bulk carrier Nordic Barents was in collision with the nuclear icebreaker Vaygach while under ice escort in the Kara Sea.
The freighter's bow struck the icebreaker's wooden fender.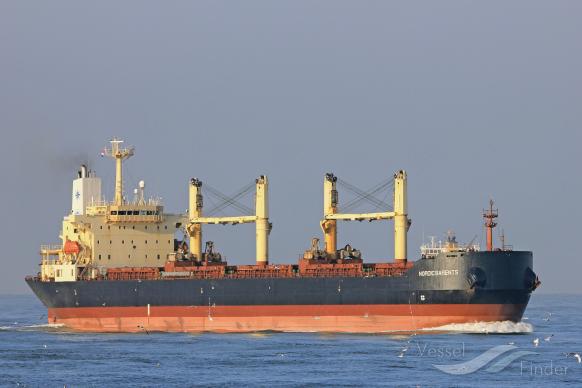 Bulk carrier Nordic Barents - Image courtesy of Hannes van Rijn
The icebreaker did not suffer damages, while the bulk carrier sustained a hull dent without breaches.
The convoy kept navigating through the ice.
The Nordic Barents was en route from Port Dickson to Murmansk.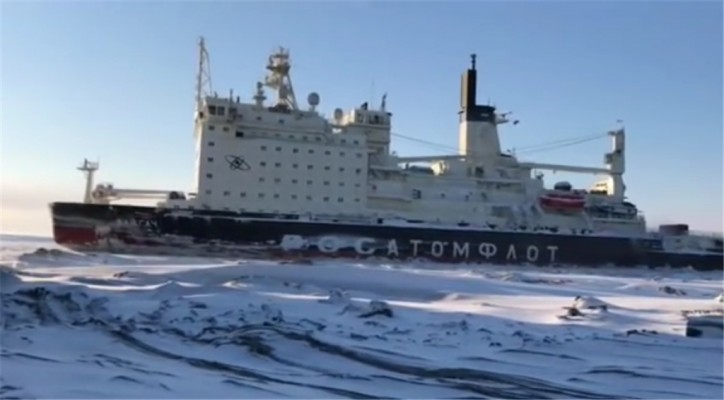 Icebreaker Vaygach
In the video below you can see similar towing operation performed by the nuclear-powered icebreaker Vaygach. The assistance was provided to another Nordic vessel, the Nordic Bothnia, which was stuck in the ice, while berthed at the "Chaika" coal terminal: