Norway's BW Offshore commented on Thursday that it had managed to find the body of a seventh victim of a February 11th blast that occurred on a production vessel it operates for the Brazil state-run Petrobras oil company.
Two members of the crew of the Cidade de Sao Mateus floating production, offloading and storage ship have yet to be found.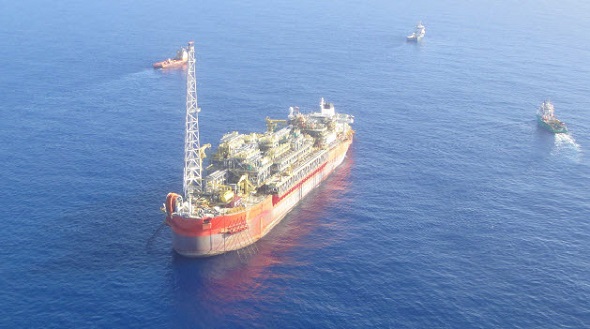 Image: BW Offshore
The vessel carried out its activity on the Camarupim Norte field that is located off the Espirito Santo state coast and was being operated and managed by Petrobras. The platform is responsible for producing roughly 2.25 million cubic meters (88.3 million cubic feet) of natural gas a day and around 350 cubic meters (2,200 barrels) of oil per day.
There were some security concerns even before the occurring of the accident at Petrobras as enormous investments, coupled with money-losing fuel subsidies regarding imports and the biggest debt of any oil company in the world have greatly crippled the cash inflow and forced the company to operate a large number of facilities at their full capacity for long periods of time without providing the necessary maintenance.
Petrobras has also had to deal with a massive corruption scandal that has for now led to the arrest of three former officials of the company as well as to the resignation of its CEO plus that of another five top executives. Due to dozens of executives from major Petrobras contractors having been also arrested, the situation has led to the cancellation of several construction and repair contracts.
Such a significant strain on the company's operations comes at a time when Petrobras has had to deal with a number of serious accidents along with forced maintenance orders at refineries and offshore oil platforms. Union officials have also voiced their concerns that the increasing reliance of the company on non-union contract workers puts installations as well as people at great risk.
Petrobras commented via a statement that 74 workers were on board the vessel when the accident occurred.