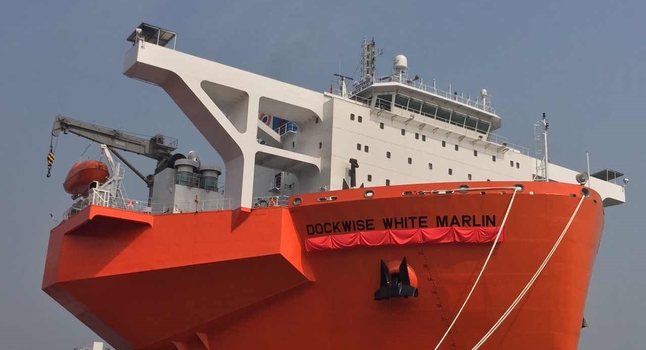 Royal Boskalis Westminster N.V. (Boskalis) has announced that the White Marlin Dockwise vessel was named during a festive ceremony that was held in Guangzhou, China.
Following the carrying out of the ceremony, the semi-submersible heavy transport vessel is to be mobilized to Singapore where it will undergo its maiden transport regarding two drilling rigs that are to be discharged in Abu Dhabi, as stated by the company.
With its overall length of 216 meters with a 63-meter-long beam and a dead weight of 72,000 metric tons the White Marlin type I vessel further solidifies the company's leading position when regarding the heavy marine dry transport market.
In February, Boskalis also named and christened the Freeway vessel, a trailing suction hopper dredger, in the harbor that is located next to its main office in Papendrecht, the Netherlands. The vessel is at the moment occupied with the carrying out of its maiden project in the UK.
The Freeway is actually the fourth ship in a series of 4,500 cubic meter hopper dredgers that Boskalis has manufactured in recent years. The dredger is perfectly suited to operate in shallow water, which allows it to perform various port maintenance tasks along with engaging in numerous coastal protection projects.
Royal Boskalis Westminster N.V. is a leader in the field of global services regarding operating in the dredging, maritime infrastructure and maritime sectors. The company focuses on providing innovative and efficient all-round solutions related to a vast array of infrastructural challenges faced by the world's maritime, coastal and delta regions with the building and maintenance processes of ports and waterways, land reclamation, coastal defense and riverbank protection.